(02) Anna Kournikova from Russia
The girl who isn't known particularly well for her tennis but more for her beauty. This retired Russian beauty was used to filling up the arenas with much anticipating onlookers that cheered and loved her in spite or her lack of tennis talent. She happens to be one of the most searched women on the internet. As per fans of Anna, she looks like a goddess in her many tennis outfit making admirers be stunned with her grace in the court. She was voted as FHM's Sexiest Woman in the World in the year 2002. She has also done a music video of Pop Star Enrique. She is considered as one of the most photographed women in tennis.

(01) Maria Sharapova from Russia
This Russian beauty surely deserved the Top spot of any list of sexiest female players. Maria Sharapova is the best amalgamation of beauty and talent. Maria Sharapova is quite well-known for her court fashion as well as her modeling and prides herself on always putting in the extra effort to look her best. She has been featured in many advertisements, including for Nike, Prince, and Canon, and is the face of several fashion houses, most notably Cole Haan. Sharapova was the most searched-for athlete on Yahoo! in 2005 and 2008.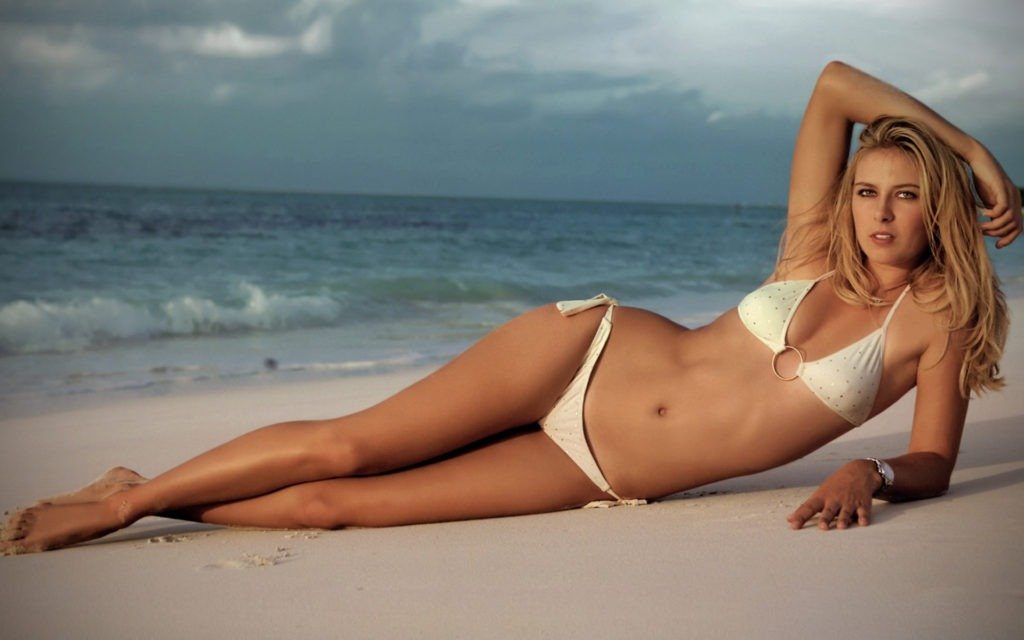 In June of 2011 she was labeled as one of the "30 Legends of Women's Tennis: Past, Present and Future" by the infamous Time Magazine. In March of 2012 she was named the "100 Greatest of All Time" by the Tennis Channel.
She became the world No. 1 for the first time on August 22, 2005 at the age of 18, and last held the ranking for the fifth time for four weeks from June 11, 2012 to July 8, 2012.
Do you agree with us? If we missed any name you want to see in this list. Please mention in comment box below and if you like this post. Please share because now you can share it even on WhatsApp from here. 🙂