Popular TV show Naagin actress Amika Shail fitness addiction is know to the world.
The singer-turned-actress Amika Shail has partnered with South African brand Evolution Sports Nutrition also known as ESN as their brand ambassador in India.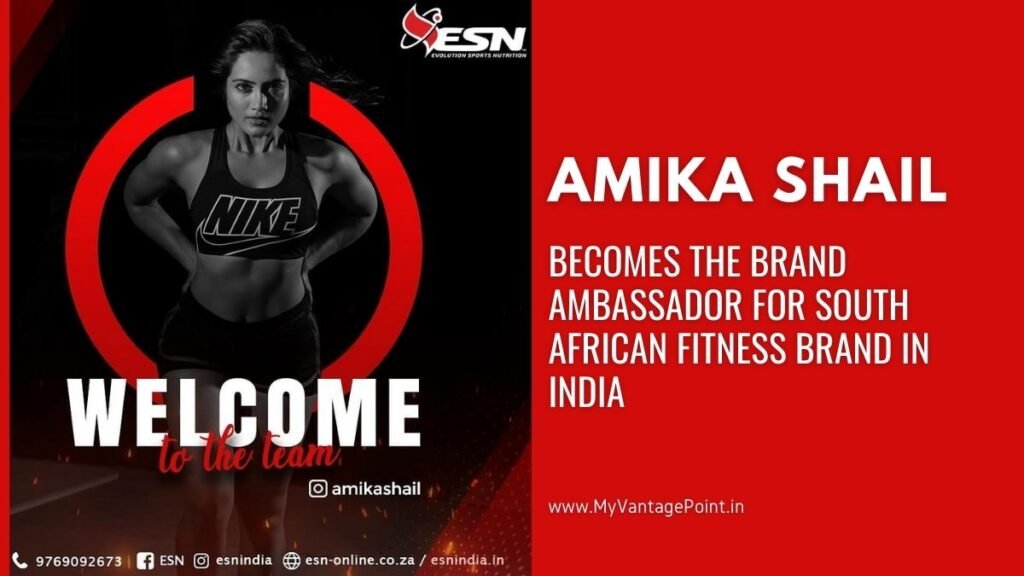 The brand is present in the country since 2009 and has the South African star cricketer Jonty Rhodes as its international face. It has supplements catering to the Health, Wellness, Lifestyle, and Sports markets.

Commenting on the new association, Amika said:
"I am honored to partner with such a renowned brand. Fitness is an integral part of my life and an important part of my profession. Just like me, ESN is strongly committed to whatever they do. I see the shared values as a basis of our collaboration and look forward to working together."
Amika is currently seen in Disney+Hotstar's 'Chhatis Aur Maina'; which started streaming on the platform a fortnight ago.

ESN has multiple consumer products and the same are prepared after profound research and studies in both India and South Africa.
The company has a host of products that not only help in alleviating the lifestyle diseases like depression, obesity, diabetes but also products which work on enhancing sports performances, physical energy boost, etc.
Amika will be promoting all the products of the company.
"When the brand approached me, they knew my story and thought that would inspire many others as well as help them to connect with the consumers. Apart from being the face of the brand, I will also share my learnings and inputs with the team from my experiences in the fitness world. I strongly believe that people of all ages and lifestyle should take to supplements to boost their immunity and keep healthy" concluded Amika as she signed off for the moment.