MsChief, TTK Healthcare's new sexual pleasure brand, enables women to #ClaimYourPleasure through an extensive range of women-friendly products. TTK Healthcare launches MsChief with Neha Dhupia & Rhea Kapoor.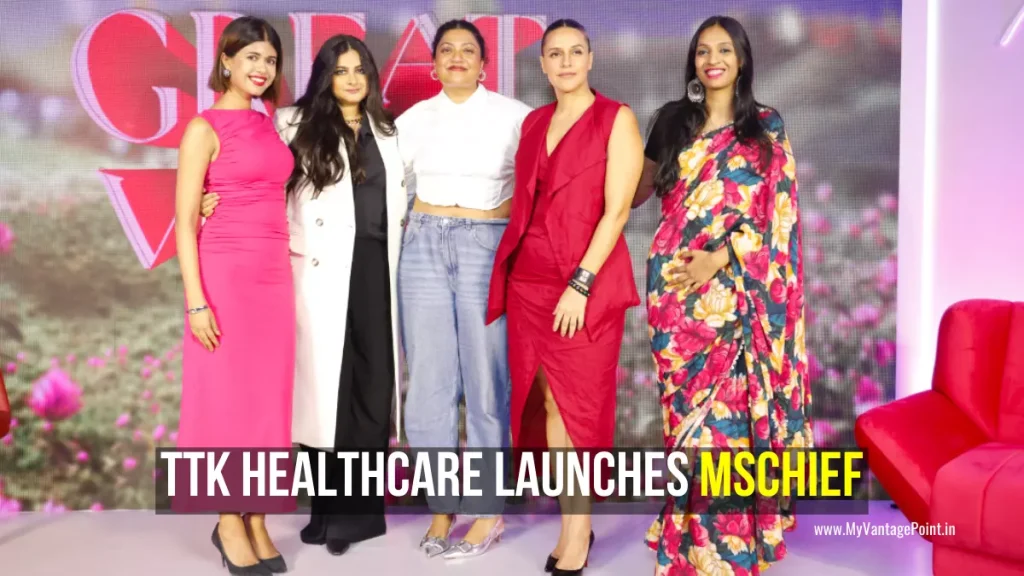 TTK Healthcare announced and celebrated the launch of MsChief, a sexual pleasure brand for women. As a pioneering force in the sexual pleasure landscape in India, TTK Healthcare's robust brand portfolio also includes their brand of pleasure condoms – Skore and the pleasure portal – lovedepot.com.
In an evening full of riveting discussions featuring actor par excellence, Neha Dhupia; maestro film producer and fashion stylist, Rhea Kapoor; creative powerhouse, Sejal Kumar and intimacy coach, Pallavi Barnwal, MsChief addressed the lack of pleasure parity between men and women, colloquially termed "The Pleasure Gap". Moderated by Aishwarya Subramanyum, the session also touched upon interesting subjects like depiction of pleasure in media and cinema and female pleasure in the world of modern dating.
To bridge the Pleasure Gap, the role of communication cannot be denied. On the matter, Neha Dhupia comments,
"When it comes to communication and pleasure, they're both a two-way street. You have to talk about it. When it comes to communication as women, if you look over the years, this conversation has been put in a box. So whether its open communication about it or talking to your partner, I  feel like its very important to break out of that mould, it's very important to break that wall- get past it and talk about it"
Cinema has been instrumental in opening up these conversations, but not without outrage from some sections of society. On the reactions to depicting female pleasure in Indian cinema, Rhea Kapoor says, "Since the 70s and 80s there have been violent scenes against women in films but no one reacts. Why is pleasure so threatening, but violence is okay?"
MsChief's brand film, which depicts powerful women from all walks of life, shattering the glass ceiling in the bedroom and bridging the Pleasure Gap, was also launched at the event. <Link Here> Also on display, were MsChief's extensive range of pleasure products, as part of an interactive product showcase.
Other notable guests at the event included TV actress Krissann Barretto; south Indian film actress, Esshanya Maheshwari;  fashion designer, Aarti Vijay Gupta; model & social media influencer, Erika Packard amongst others. Popular TV host Srimoyee Chakraborty, actress Amy Aela and entrepreneur Anandita De were also in attendance.
#ClaimYourPleasure
MsChief hits the market with products that are both safe and friendly to the skin, and with a service that offers discreet delivery. Each product is designed to maximize pleasure that allows the consumer to #ClaimYourPleasure.
These products are available on their website – www.mschief.in. The purpose of brand MsChief is single-minded: address the inequality in the bedroom and close the pleasure gap for good.