Tisca Chopra, Rasika Duggal, Adil Hussain feature in recent spicy short film Chutney , directed by Jyoti Kapur Das and produced and written by Tisca Chopra. Film is really intriguing. Some really intense and superb performances by Tisca and Rasika. The story is about a simple housewife, her husband having roving eyes and their newly married neighbour who on a visit to their house discovers a dark secret of the house. Tisca Chopra won Filmfare Award for Best Actress in Short Film for this amazing film.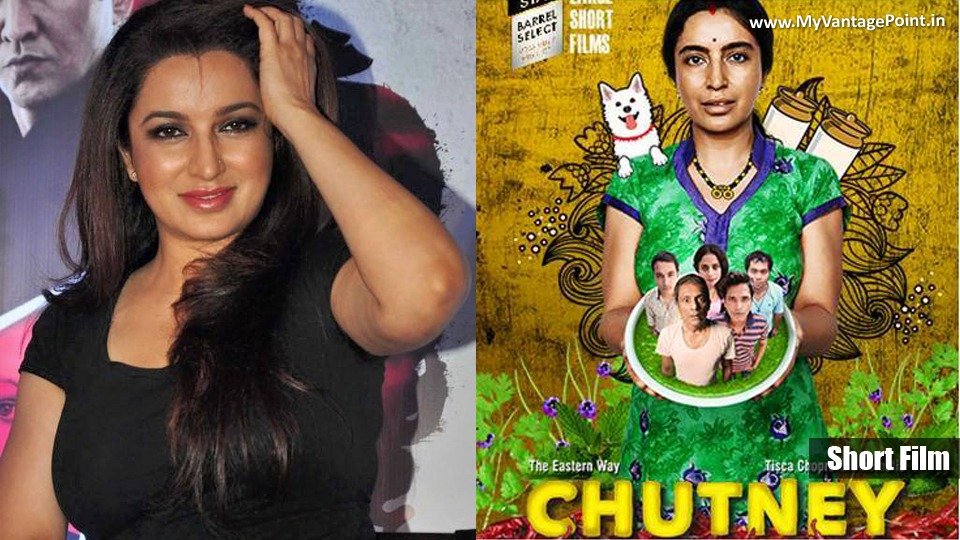 Tisca Chopra makes her debut as a producer with Chutney. She talks about how the film is like the revenge of the ordinary people. Chutney is a short film, which marks the debut of Tisca Chopra as a producer. As the name suggests, the film is a thematic in which Chutney is a symbol for all those ordinary people around us whom we fail to notice.
Ask Tisca how she came up with the title 'Chutney', and she replies, 'Isn't spice a necessary aspect of our lives? However, much like Vanita, 'chutney' often goes unnoticed. Despite all its spiciness, it is never the centre of attention or attraction in the Indian diet; it is never served alone.'
The actress reveals that apart from a feature film that will be coming up soon, she is also keen to produce commercials and web series in the near future.
Watch the Short Film Here:
Please share your views about the movie in comments below. Thanks!
Follow Us on Our Social Media Pages to Get Quick Updates