Gauhar Khan dressed in Ashima Sharma' Golden metal Sassy lass outfit by ASHIMA S COUTURE
Popular Film actress & famous for Chokra jawaan song Guahar Khan was recently spotted in New Delhi for a magazine shoot in the latest Golden Metal Sassy lass outfit by Ashima Sharma.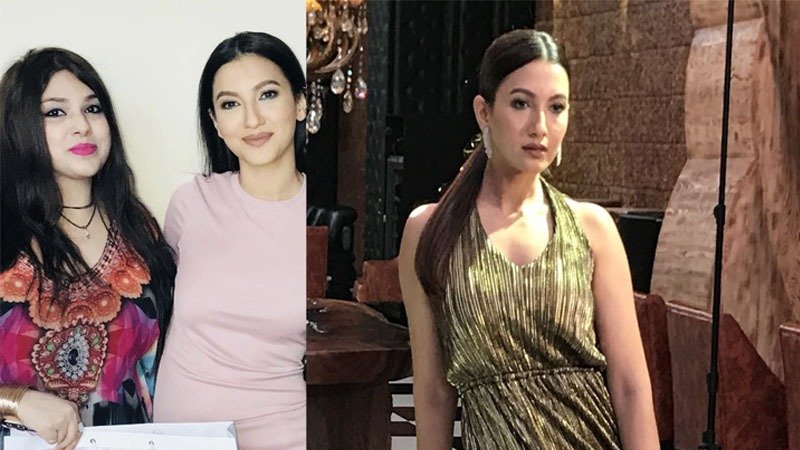 Ashima Sharma & Ashima S Couture is well known for her intricate detailing & expertise in curating metal & shimmer outfits and this time the designer came up with a metal outfit to suit the design aesthetics of the Bollywood Gauhar Khan. The diva sizzled up with a raunchy metal outfit from the Uptown Funk collection by ASHIMA S COUTURE & looked stunning for a magazine cover shoot. The designer is sure to make the heads turn with more of metals in the coming future. The previous metal outfit from the same collection by the brand was adorned by Sophie Choudry.
Designer Ashima Sharma recently unveiled Ashima S Couture's Funk Collection, the outfits are well received by the masses as well as the celeb circle. Every outfit of the collection has something different to offer in terms of appeal but the bling theme is kept similar in all.
About Ashima Sharma
Ashima Sharma has been painting and sketching portraits since the age of 7. The interests in arts led to the next step 'Fashion Design' hence pursued courses in Fashion design from FIDM, Los Angeles and she masters in the fields of Pret and Couture wear and launched the brands ASHIMA S COUTURE, as an artist she has worked for many international art galleries & international brands as well.
Writing has been one major passions and has achieved a distinct cynical style in writing poems, articles, scripts etc. Her interest in writings led her to start an online website with the name THE ASHY MIND SOUL which generally focuses on motivational articles, her interests in writing scripts led her to become the member of SCREEN WRITER'S ASSOCIATION OF INDIA.
She is a healer/Spiritualist and has keen interest in the occult sciences such as astrology, numerology etc which also encompasses in her designs & arts. A music enthusiast by nature she and can play piano and the native Indian instrument 'harmonium' with ease.
Since her very young days she has been accomplishing herself in all the above mentioned credentials with awards piling in since childhood. She has been working on international level which has contributed to various styles in her designs, paintings and literary works. Her work profile has got her in close association with celebs & well known brands from time to time.