Jacqueline Fernandez at Puma Pulse XT launch event 2015 in Sportswears
Srilankan beauty Jacquline Fernandez has been signed by the fitness brand, Puma, for launching their new sport shoes collection. The actress made an appearance at the launch event in a casual sportswear and showed her sports skills.  She attended the event along with training expert Yasmin Karachiwala.
Jacqueline has been introduced as the brand's new fitness ambassador. The actor is a serious trainer and a fitness enthusiast and at the event Jacqueline Fernandez showed some exercises along with Yasmin.
Jacqueline takes her fitness very seriously and never skips her exercise. The actress expressed her gratitude towards the brand on twitter and wrote:
"#foreverfaster with my #dreambrand @puma training in the new #pulseXT thank you guys for making this…"
The actor's fitness regime focuses on building flexibility, stamina and strength and includes everything from swimming and dancing to yoga. She loves her sessions of pilates, zumba and capoeira and often alternates her workouts.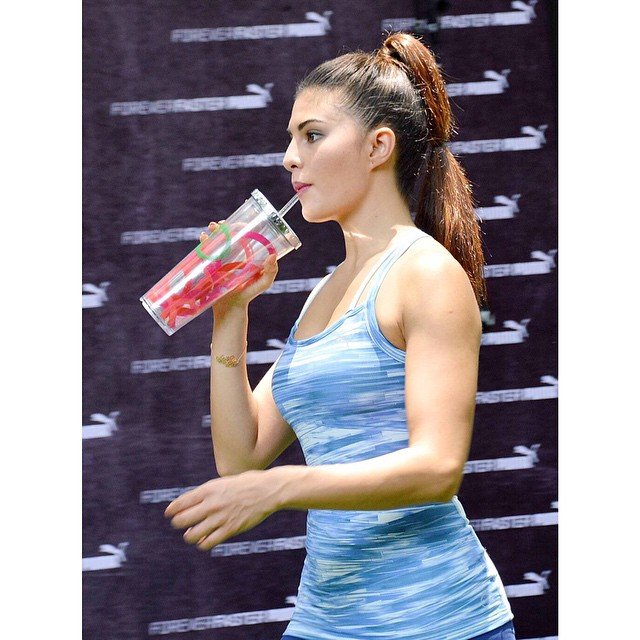 Jacqueline as always looked energetic and fresh during the launch event. Actress Shruti Seth was also present at the event along with the actress.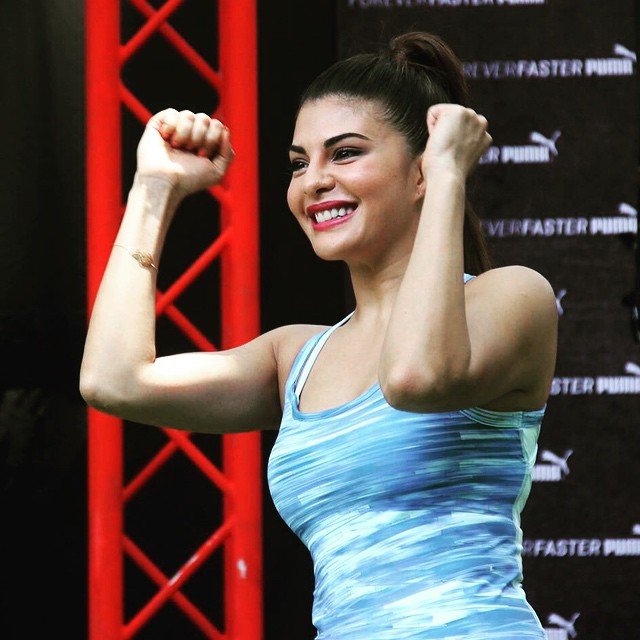 Jacqueline being a social media lover makes sure she shares all her work out fun with her fans. Not just these, the actress is also known to play  a lot of sports like basketball, badminton, horse riding and track running.
If you are also a fitness freak and love Jacqueline please SHARE it 🙂
[ezcol_1third][/ezcol_1third] [ezcol_1third][/ezcol_1third] [ezcol_1third_end][/ezcol_1third_end]
Want to see MORE of her stunning pictures –> CLICK HERE