Maharashra Forest department announces Raveena Tandon as Brand ambassador of Sanjay Gandhi National Park. Officials are busy preparing for the program in which Forest minister will officially welcome Raveena to be the Brand ambassador for SGNP.
SGNP, as its website describes, is 103 sq.km. of pure wilderness in the heart of Mumbai city, forming roughly 20 per cent of Mumbai's geographical area.  It is also home to more than 274 species of birds, 35 species of mammals, 78 species of reptiles and amphibians, 170 species of butterflies and over a 1,300 species of plants.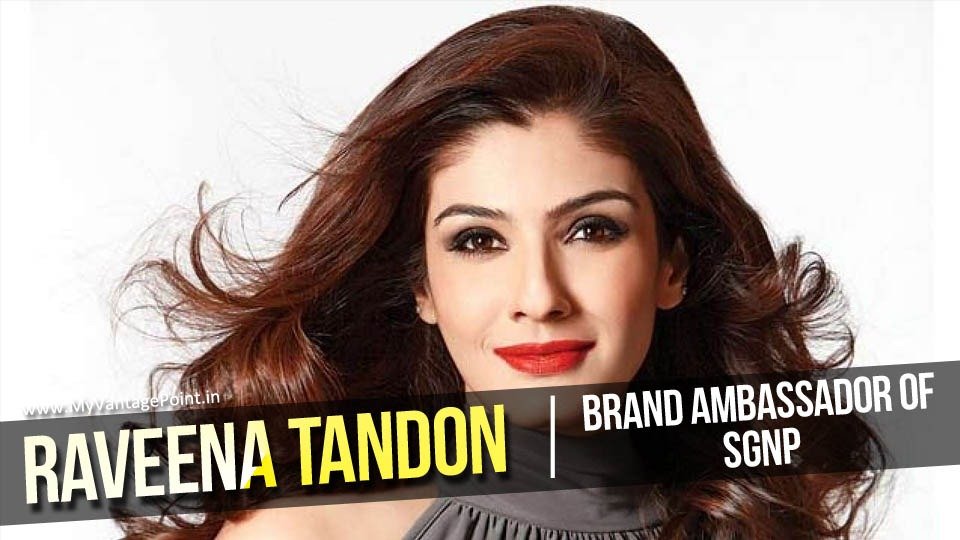 Forest Minister Sudhir Mungantiwar is very positive about this development and said "Sanjay Gandhi National Park is a vast treasure of flora and fauna right here in Mumbai city limits.  It also provides water to vast portion of the city. I would like to welcome Smt. Raveena Tandon ji as the Brand ambassador of Sanjay Gandhi National Park. Raveena Ji is an environmentally conscious citizen and a respected member of the community, and she can help spread awareness amongst the citizens. "
Raveena who is known to participate in various green causes met forest minister Mungantiwar at his residence to discuss the 13 Crore plantation drive and how she could help achieve a greener maharashtra. She also attended pre plantation drive program held at Sahyadri guest house in Malabar hill with other famous personalities from Bollywood like Subhash Ghai, Siddharth Roy Kapoor and Mukesh Bhat.
"Sanjay Gandhi National Parkis absolutely critical for our city as it is a major source of water and oxygen. SGNP also has various interesting attractions and to create awareness about them we needed an environmentally conscious face. So going along with hon'ble minister's vision we invited Smt. Raveena Tandon ji to be SGNP's Brand ambassador and she promptly accepted."  Said Dr. Dhairya Roy, Head of Project Office, Ministry of Finance, Planning and Forests.
 Raveena as a Brand ambassador is expected to help Maharashtra forest department create awareness about the various initiatives of the department such as the 50cr plantation drive, eco-tourism in SGNP, Conservation of leopard population in SGNP and many more.
"I used to visit Sanjay Gandhi National Park as a kid and now to be chosen as a Brand ambassador for the park is a great honour. Spreading awareness is very important in conservation of the environment and I am pleased to collaborate with Shri Sudhir Mungantiwar ji and the Maharashtra Forest Department in all their initiatives for a greener Mumbai." Said Raveena.
The Welcome programme is tentatively scheduled in the first week of September along with inaugurations of New Sanjay Gandhi National Park website and a Jan Dhan – Van Dhan shop.