It has just been 3 years and Guru Randhawa has already released 18 videos with T-Series. Right from Patola that released in April 2015 to July 2018 with Made in India, Guru's songs have garnered more that 2.5 billion views on YouTube. If that's not it, his songs are featured in Billboards and also went on to be recreated and used in Hindi films.
Guru Randhawa's 'Ishare Tere' with Dhvani Bhanushali
Guru Randhawa is now set to release his next single with a relatively new voice Dhvani Bhanushali. Meanwhile, Dhvani has entered the Hindi film industry just a year ago and already has her first hit with Dilbar from Satyameva Jayate. The song has become a digital sensation and already on Billboards. The young duo are coming together for their next song – Ishare Tere that is produced by Bhushan Kumar and Shameer Tandon for Music Boutique. Composed and written by Guru himself, Dhvani has given vocals to the song with Guru directed by Directorgifty.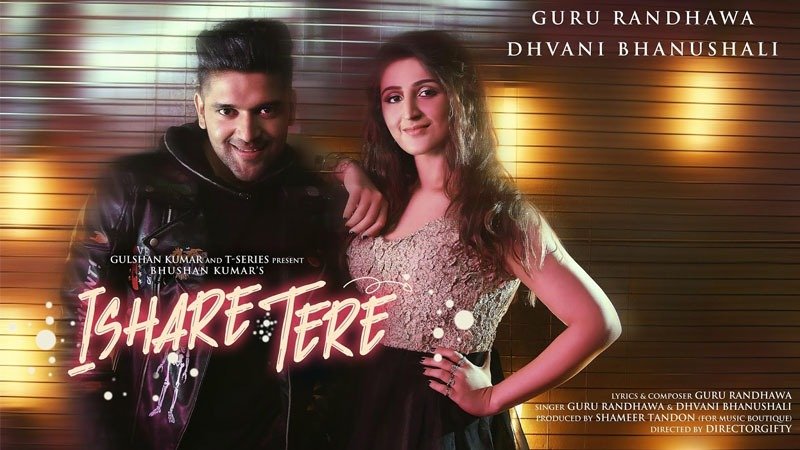 Bhushan Kumar says, "We at T-Series have tried to revive the era of music videos and singles. It's time for independent music to backed and promoted. Ishare Tere is track that is lively and entertaining. I think the audience will like it."
Speaking about Ishare Tere, Guru says, "Ishare Tere is my first song ever to be shot in the club. The structure and tonality of this song is very different from my other songs. The video is shot beautifully and I am very excited for the song." Speaking on the lyrics he adds, "The song has a funny banter between the male and female vocals who are flirting with each other too. Our Punjabi songs had these kind of lyrics, I have just tried to revive those. I hope the audience likes the song."
Dhvani who is excited about Ishare Tere says, "It is a great opportunity for me to get an opportunity to work with such talented music artists so early in my career. After working with Tanishk Sir and Neha in Dilbar, doing a song with Guru Randhawa is a big step. Ishare Tere is a peppy club song and I am hoping everyone gives it the same love like they have given to all Guru's songs."
Guru Randhawa's 'Ishare Tere' with Dhvani Bhanushali Video