Handle-less furniture is a popular trend that adds a touch of luxury and comfort to your designs. Most handle-less furniture opens with a simple push and closes with the lightest touch and no force. Furthermore, handleless furniture will result in cleaner drawer fronts, giving it a more modern and appealing appearance.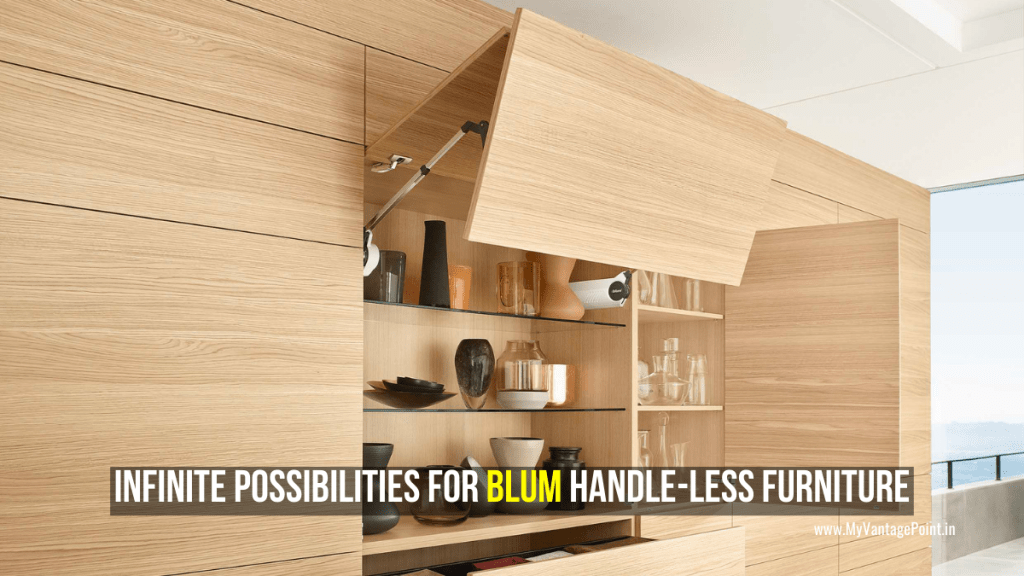 Handleless furniture is the true trend in minimalism. Minimalist looks put the spotlight on the functionality of furniture. Four motion technologies for lift systems, doors, and pull-outs open up infinite possibilities for handle-less furniture. Blum has picked up this latest trend and offers fittings ideas that inspire purists and aficionados of special solutions alike.
Blum's innovative furniture fittings enable you to customize lift systems, doors, and pull-outs to meet specific needs, enhancing user convenience in all three applications – in kitchens and throughout the home. Our motion technologies make it simple to develop handleless applications.
BLUM
Austrian fittings manufacturer Blum offers a wide range of hinge, pull-out, and lift systems that come in various models to give you the right fitting for almost every application. The solutions can be combined with different motion technologies, for example with a mechanical or electric support system (depending on the degree of convenience desired) so that handle-less fronts open at a single touch. And they close again softly and effortlessly with Blum's tried and tested soft-close Blumotion.
Blum's motion innovations allow you to implement handleless lift systems, doors, and pull-outs with various motion technologies. The furniture can be combined with Tip-On mechanical opening support system, Tip-On Blumotion combines the mechanical opening support system with tried and tested soft-close Blumotion, Servo-Drive, and the electric motion support system. This opens up an endless array of design possibilities for handleless furniture in all living spaces – including kitchens!
Ergonomics and convenience, are all enhanced by motion technologies (especially enhanced opening ease). Blum's motion technologies support the design of handle-less lift systems, doors, and pull-outs. Blum has a solution for any living space, whether it's a kitchen, bedroom, living area, or bathroom.