Karan Suchak and Jia Shankar are making headlines for their chemistry in &TV's show Meri Hanikarak Biwi. Along with the show's unique concept, their camaraderie on the show has been an instant hit amongst the Indian audience.
Meri Hanikarak Biwi on &TV
The cast of the show is currently in Malaysia for the next high point in the story – the biggest surgery of Akhilesh's (Karan Suchak) life and their 'honeymoon'. As per the track, we see Ira (Jia Shankar) under the influence of alcohol strolling on the streets of Malaysia and celebrating the moment.
She is seen talking to strangers and telling them about how good a person Akhilesh is. Embarrassed by this act, Akhilesh picks up Ira and throws her in the fountain. Ira then pulls Akhilesh in the water too, where the duo will be seen getting rather intimate.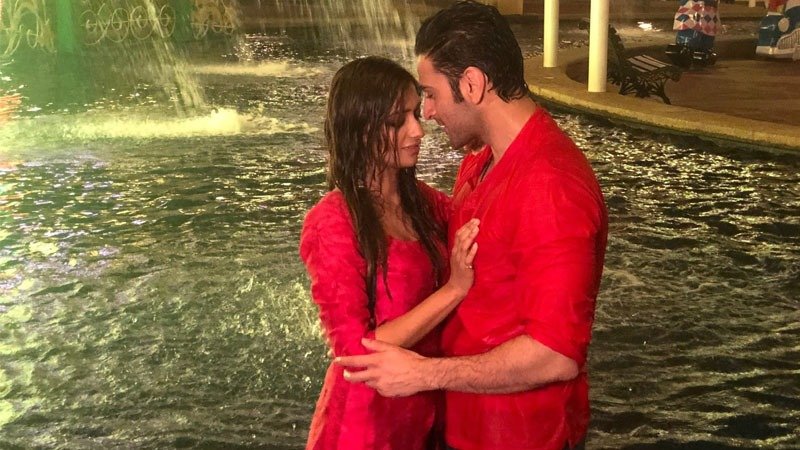 After leaving the viewers confused for a long time, the two characters will finally be seen getting closer to each other in Malaysia. With romance in the air, Karan and Jia will be seen sharing some intimate moments filled with sizzling chemistry.
What Jia Shankar has to say
There's no denying that romance works wonders on screen. Sharing her thoughts regarding the sequence, Jia says, "Karan and I have worked together on Meri Hanikarak Biwi for quite a long time which has made us comfortable enacting romantic scenes.We have grown up watching classic Indian love stories which help us visualise and bring alive that feeling. Romance being an integral part of any script, I have always looked up to presenting a best version of myself to bring out the desired chemistry onscreen".
What Karan Suchak has to say
Agreeing with Jia, her co-actor Karan said, "Malaysia is a country of wonders, known for its pleasant environment, making it one of the most befitting settings for a romantic time. Enacting a romantic scene on screen is always a challenge, however, Jia and I share a great working chemistry which I believe makes us comfortable with each other, giving us an advantage. The chemistry is what makes its more real and we try our best to characterize that feeling for the viewers".
Watch all the drama unfold in the Malaysia special of Meri Hanikarak Biwi every Monday – Friday at 10:00 pm only on &TV