Komaki LY Pro: Powered with dual battery, a dual charger (removable), and can be charged up to 0 to 100% within 4 hours 55 min simultaneously.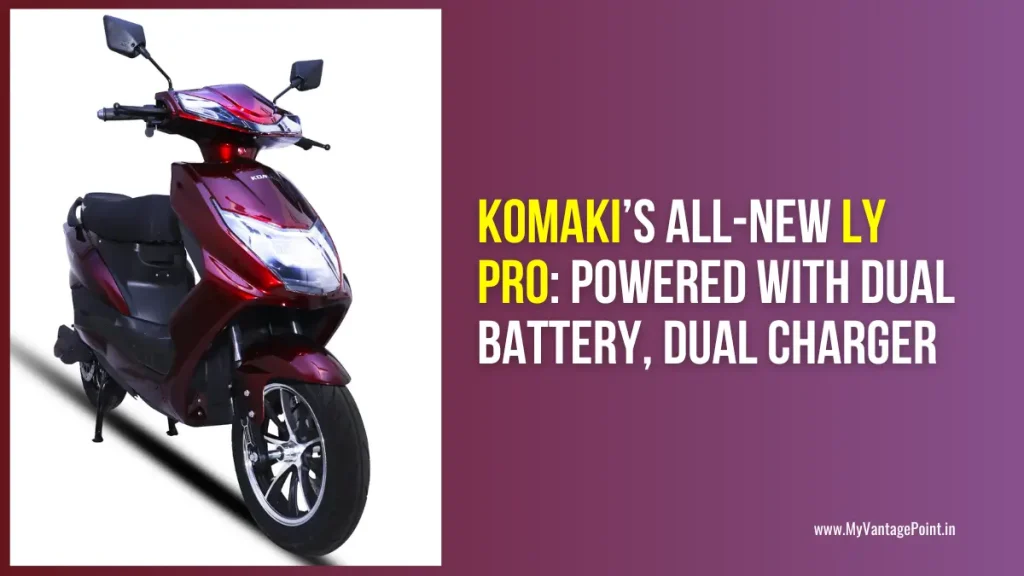 One of the fastest-growing startups in the clean mobility sector, Komaki, reinforced its foothold in the market with the launch of one of the most advanced electric vehicles in the country – LY Pro. The most unique feature of the all-new LY Pro is its dual batteries of 62V32AH, which are removable and can be charged up to 0 to 100 per cent within 4 hours 55 minutes simultaneously.
Director of Komaki Electric Division Gunjan Malhotra.
"The new-age electric vehicles of Komaki are the perfect choice for an effortless economic ride for commuters who prefer smoother, premium commute experiences with rugged and stylish expressions. We have emerged as one of the leading players in the green and clean mobility domain by building repute and customer trust through the manufacturing of EVs which are of high quality, high performance, safe, rigid design, low maintenance, and long life. The addition of LY Pro in our range of electric vehicles will further catapult the country's pursuit to achieve the sustainable development goals by replacing the internal combustion engine (ICE) powered vehicles," 
The TFT screen of LY Pro is loaded with advanced features like onboard navigation, a sound system, Bluetooth, calling options, and other ready-to-ride features. The all-new scooting experiences are also embedded with three gear modes with regen – Eco Mode, Sports Mode and Turbo Mode. The new generation electric vehicles are also designed with led front winkers, 3000 Watt hub motors/38 AMP controllers, parking assist/cruise control, and reverse assist.
Riders of LY Pro can get a revamped smooth scooting experience at the top speed of 58 – 62 Km. The bikes are equipped with advanced anti-skid technology to prevent the skidding of vehicles on hills. The bikes also have 12 inches tubeless tyres to ensure enhanced safety. Komaki LY Pro is now available in the market at an attractive ex-showroom price of Rs 137500.