Nimrat Kaur, the talented and versatile actress, made an appearance on The Kapil Sharma Show to promote her movie, Dasvi (2022). Dressed in a beautiful black dress from House Of CB and styled by the renowned Ami Patel, Nimrat looked absolutely stunning and left everyone mesmerized with her elegance and grace.
The House Of CB black dress perfectly accentuated Nimrat's impeccable fashion sense. The dress featured a figure-hugging silhouette that flattered her curves, while the black color added a touch of sophistication to her overall look. With its intricate detailing and subtle embellishments, the dress effortlessly showcased Nimrat's impeccable style.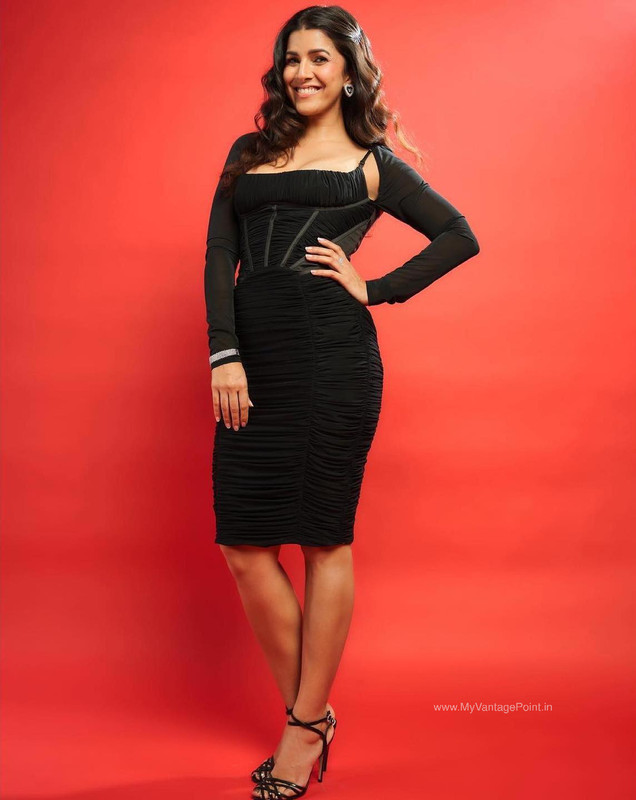 Ami Patel, the stylist behind Nimrat's appearance, deserves credit for putting together such a striking ensemble. The way the dress perfectly complemented Nimrat's natural beauty and enhanced her radiant persona is truly commendable. Ami Patel's keen eye for fashion and ability to create awe-inspiring looks has once again left us in awe.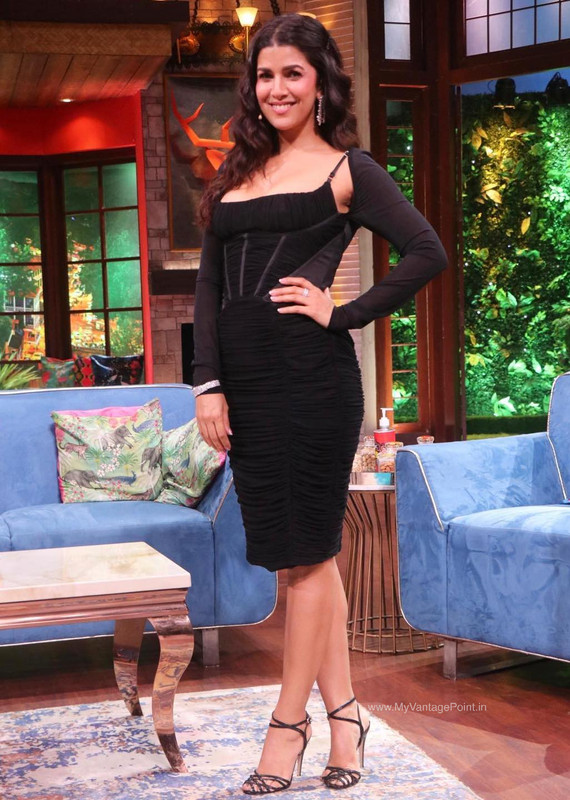 While Nimrat's appearance on The Kapil Sharma Show was undeniably captivating, it is her performance in Dasvi that truly shines. Nimrat portrays the role of a strong and determined woman in the movie, and her acting prowess is evident throughout. Her ability to effortlessly transition between different emotions and bring depth to her character is truly remarkable.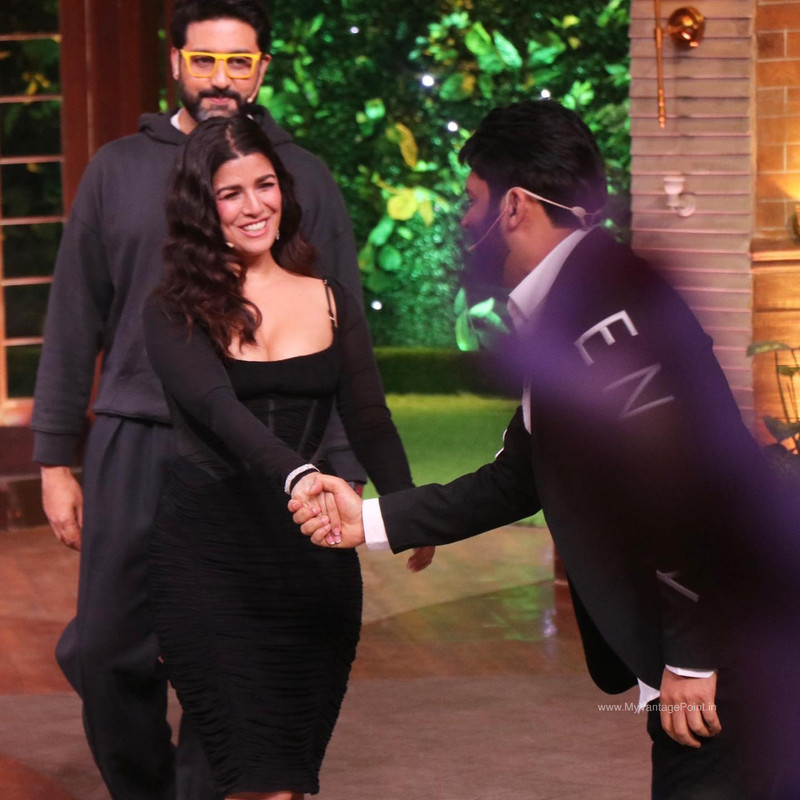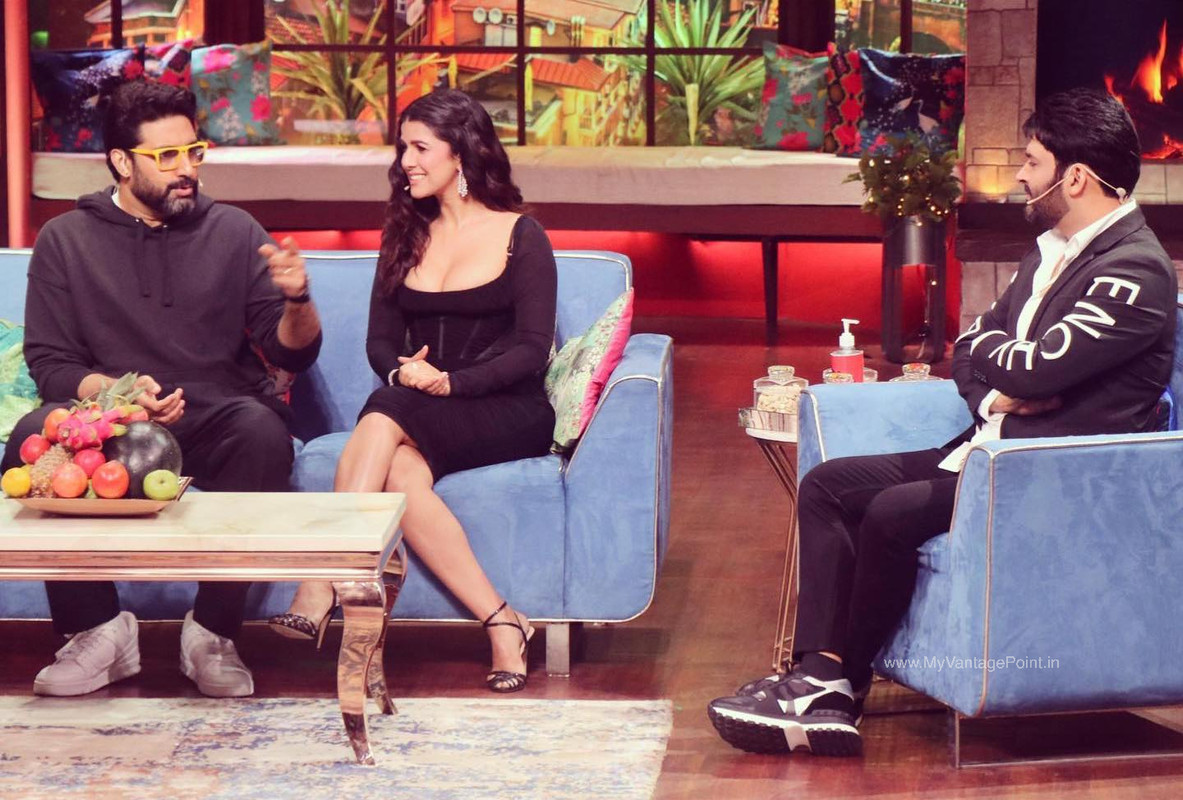 Nimrat Kaur Performance in Dasvi (2022)
Nimrat's performance in Dasvi showcases her versatility as an actress. Whether it's delivering powerful dialogues or conveying complex emotions through subtle expressions, she manages to captivate the audience with her skillful portrayal. Nimrat's dedication and commitment to her craft shines through in every scene, making her a force to be reckoned with in the industry.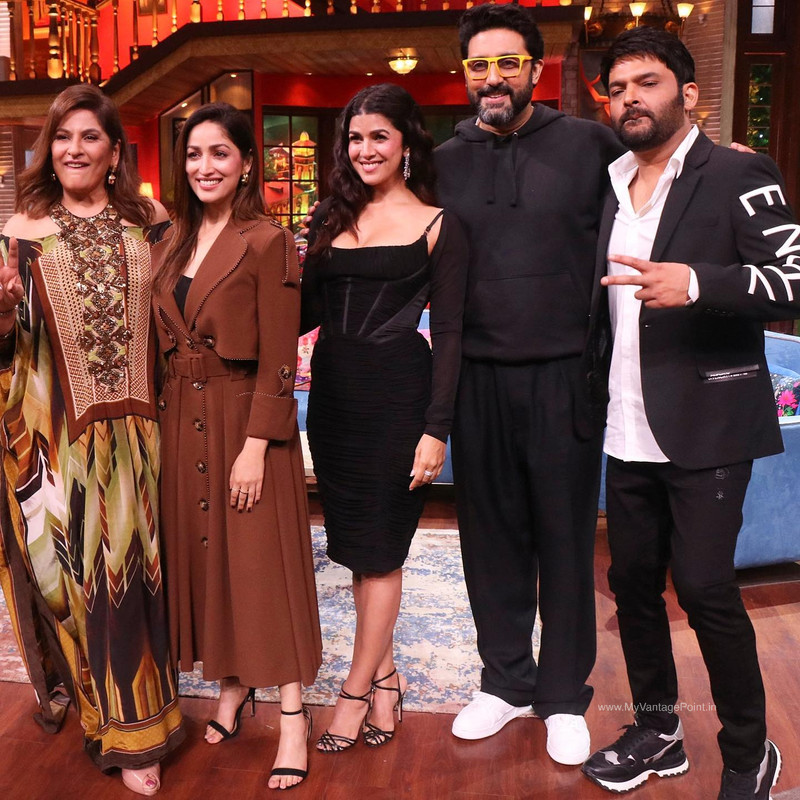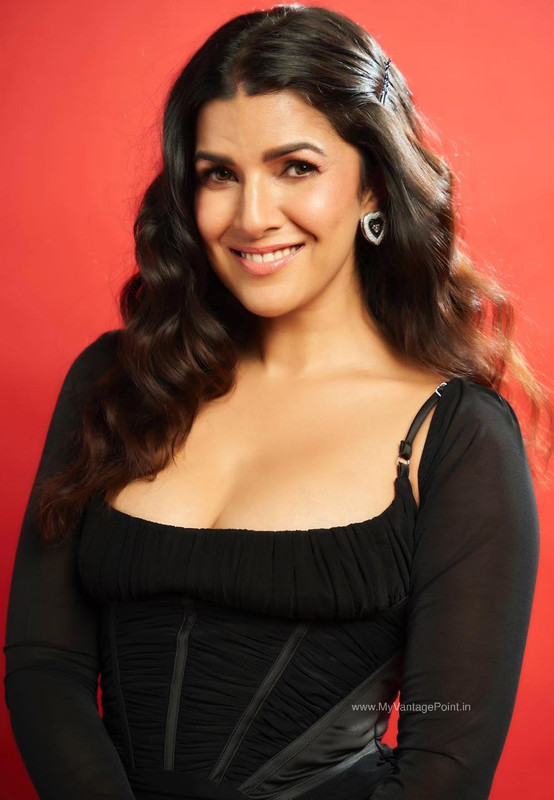 In conclusion, Nimrat Kaur's appearance on The Kapil Sharma Show while promoting Dasvi was a sight to behold. Her choice of attire, the House Of CB black dress, perfectly highlighted her natural beauty and impeccable fashion sense. Moreover, her performance in the movie Dasvi is a testament to her exceptional acting skills. Nimrat's ability to bring her characters to life and make them relatable is truly commendable. With each project, she continues to prove her mettle as an actress and leaves the audience eagerly anticipating her next venture.