Actor Varun Mitra is showing different shades of his craft with one role at a time. Recently seen playing Late Lt. Triveni Singh in 'Rakshak India's Braves' on Amazon miniTV, Varun has garnered much critical acclaim and love from the audiences for his performance. Essaying the role of Lieutenant Singh, who sacrificed his life to save 300 civilians during the terrorist attack on Jammu railway station in 2004, Varun Mitra successfully encapsulates the former's true essence. His mannerisms and action sequences make his performance all the more poignant and impactful.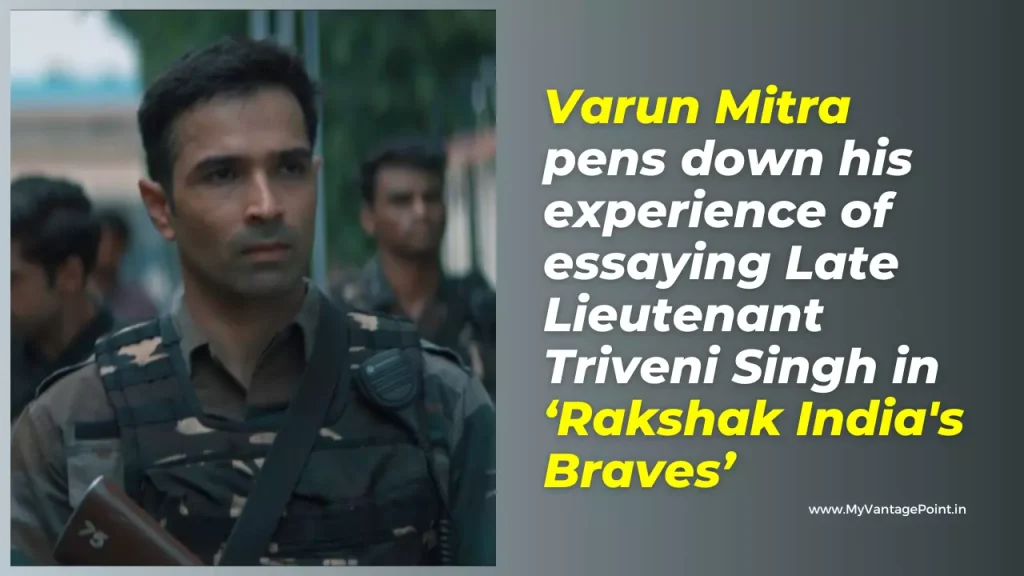 Interestingly, while working on the show, the actor also met Late Lieutenant Triveni Singh's family and had an emotional time with them while taking insights about the late hero. Recalling his experience, Varun Mitra took to social media and shared a heartwarming note about his encounter with the parents saying, " I started thinking about Triveni Sir. It hit me what kind of empathy in love this man must have felt – to sacrifice his own life in that moment, to save 300 people did not even know! I recall my meeting with the parents. The warmth they welcomed me with. The look in their eyes when they saw me, almost searching for their son. I will be forever grateful for having had this opportunity to portray the likes of such a great man. And to have had the sweet chance of meeting the simple and warm family."
Meanwhile, Varun Mitra has previously won audiences with his noteworthy performance in Amazon Prime Video's courtroom drama 'Guilty Minds' and Homi Adajania's 'Saas, Bahu Aur Flamingo'. Anticipation now mounts as the actor gears up for his next 'Tejas' alongside actress Kangana Ranaut.