Swastika Mukherjee Biography & Profile
Name : Swastika Mukherjee
DOB : 13 December 1980
Birth Place: Kolkata, India
Height: 5'4″
First TV Appearance : Devdasi
First Film Appearance : Hemanter Pakhi (2003)
Parents : Santu Mukhopadhyay & Gopa Mukherjee
Spouse(s): Pramit Sen (1998-2007)
Favorite Films: Chitty Chitty Bang Bang, Mary Poppins and The Sound of Music
Schooling : Carmel School, Kolkata, St. Teresa' School, and Gokhale Memorial School
Children : Daughter name Anwesha (Born in 2000)
First Hindi Movie : Mumbai Cutting

Swastika Mukherjee is an Indian actress who mainly works in Bengali films and now trying to make her marks in Hindi films of Bollywood with Movie name Detective Byomkesh Bakshy! (2015).

This superhot actress got married at the age of 18 to Bengali singer Pramit Sen but their marriage lasted for only 2 years before they separated. Swastika accused her husband for physical abuse and filed a charge against him for cruelty which was later dismissed.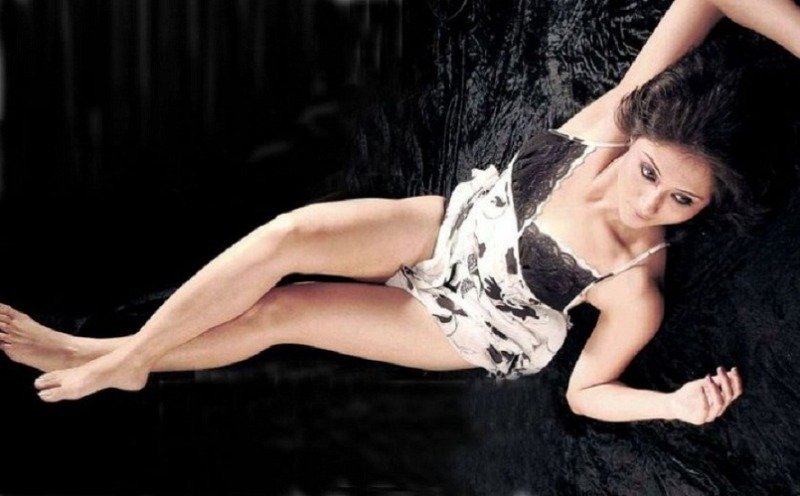 She was rumored to be dating actor Jeet with whom she has given many Bengali hits like Kranti, Krishakanter Will and Parnter, but due to gossips of jeet dating Koel Mallick they got broke up.

Later she starts dating Parambrata Chatterjee. But she was technically married to Pramit Sen and Sen filed a charge against Parambrata for criminal adultery and enticement of a married woman. Later, she got divorce from Pramit Sen in the year 2007.

She was hospitalized in an alleged suicide bid on May 2014. This news got spread like fire in Kolkata and under strong local protest Kolkata police detained her boyfriend Sumon Mukhopadhyay.

Now, as she is coming in a big Bollywood project with Sushant Singh Rajput in Detective Byomkesh Bakshy! She took grammar lesson in Hindi to polish her speaking skills in Hindi. She said "I can understand and can speak the language, but when it comes to gender, I tend to get it all mixed up,"

The film is based on evergreen sleuth Byomkesh Bakshi, a popular fictional character in Bengali literature created by Sharadindu Bandyopadhyaya.

Vantage Point wish her All The Best! We hope this actress will get immense success in Bollywood.