(TriByte Meeting Client App is the new Revolution for the ed-tech industry)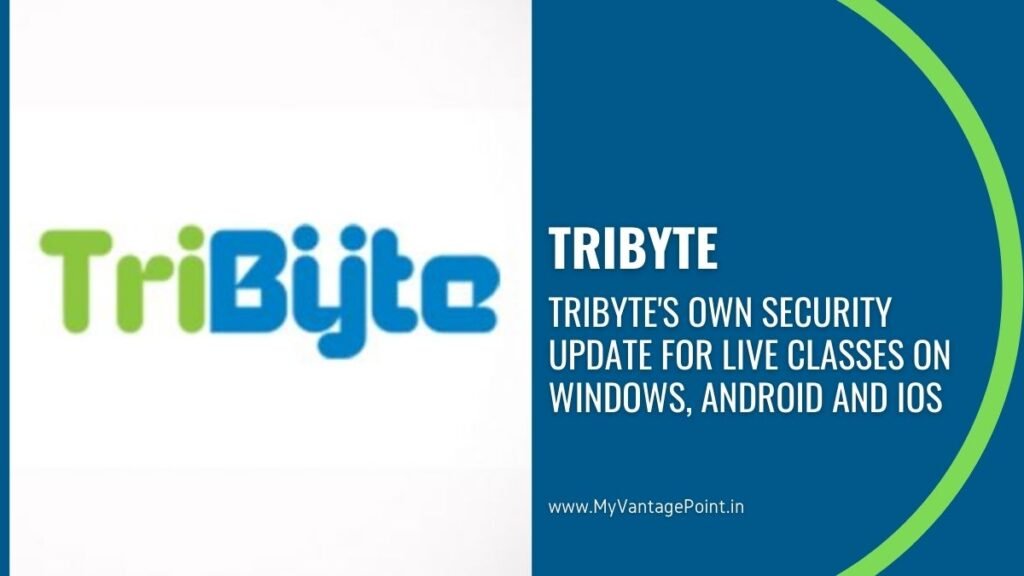 The Corona Crisis has shown the power of technology to one and all and since the rise of the pandemic was sudden, nobody was ready for it.
The education sector took the way to go digital but was faced with numerous security issues where the meeting links got shared with unauthorized users, who became anonymous troublemakers during a session.
TriByte, a leading B2B LMS provider, in a strong move to provide security to learners and educators, has launched the 'TriByte Meeting Client'.
This is available as an App for Windows Android, and iOS. This native client is based on the ZOOM SDK. allowing faculty to conduct Live classes without being disturbed by nuisance mongers.
This enhancement is nothing less of a boon to the education sector and allows the Institute or faculty to control the permissions and privileges for student/participants access when they join the session.
Some of the key features are
Enhanced Security
Validated & Authenticated login: Only students whose login ID is recorded in the LMS can join
Enforced Single Session: If a second student joins with the same credentials, then the first one will be auto-logged off.
Delivery Controls
Learner Display Name and Attendance tracking will be as per the clients' defined convention
The Administrator can choose the feature­­s to be enabled/disabled (e.g. Gallery View or Speaker View, Annotation etc. )
The core team at TriByte has been constantly innovating on the challenges and needs of the market. TriByte Technologies has now solved scaling the delivery of learning material in a cost-effective and secure model.
The team is working on improving the learner outcomes and engagement using Adaptive Learning and improving efficiency using AI through Learn-bots and other models.
Going forward, the company's core values and principles will continue to be the unshakable foundation as we carry out our vision with all the learnings and work towards being a market disruptor.
The Founder:
Seethaprasad Mandikel is the founder and CEO of TriByte Technologies, a Bangalore (India) headquartered company, focused on developing a cutting-edge Interactive Learning Platform.
Seethaprasad comes with 25 years of experience in building technologies for large scale deployment with the last 10 years focused on EduTech.
He has grown TriByte from start-up to enterprise by providing white-labelled solutions for many marque customers serving millions of users in 25 countries and 3 continents.
Prior to starting TriByte, he was part of the founding team of PI Corporation (later acquired by EMC) as Development Director.
He has also key roles in companies like Microsoft Corporation (in US), Talisma/ Aditi Technologies as well as Robert Bosch India.
According to Seethaprasad Mandikel:
"This pandemic has been a reality check for the education industry, where we found that security in online education is a major concern. Hence we decided to introduce an App that will solve the educator's hassle. TriByte's Client Meeting App is nothing less of a boon to the education sector and allows the Institute to control the permissions and privileges for student access when they join sessions. With that, the faculty can concentrate on teaching, rather than struggle with technology"
Mr Manoj Chawla -Chief Business Officer
Mr Manoj Chawla, an Education / EdTech industry veteran with experience in leveraging technology/digital outreach to scale traditional businesses.
They have the vision to build products for the world that will make learning interesting, fun, and engaging.
About TriByte Technologies:
Tribyte is in business for providing Interactive Personalized Learning solutions as SAAS to Social Organizations, NGOs, Corporates, Higher Ed institutes, Test Prep Institutes and Universities.
Our mission at TriByte is to enhance learner engagement and learning outcomes through interactive videos/other learning content.
The TriByte learning platform adds magic to learning content, making them fun by building the tools to upload/aggregate, enhance, share and interact on videos and other learning content.
Our innovative approach and commitment have been instrumental in making us the preferred partner for some of the largest education companies in India.