&TV launching a new BR Ambedkar serial named Ek Mahanayak starring Atharva Karve and Sharvani Abhang.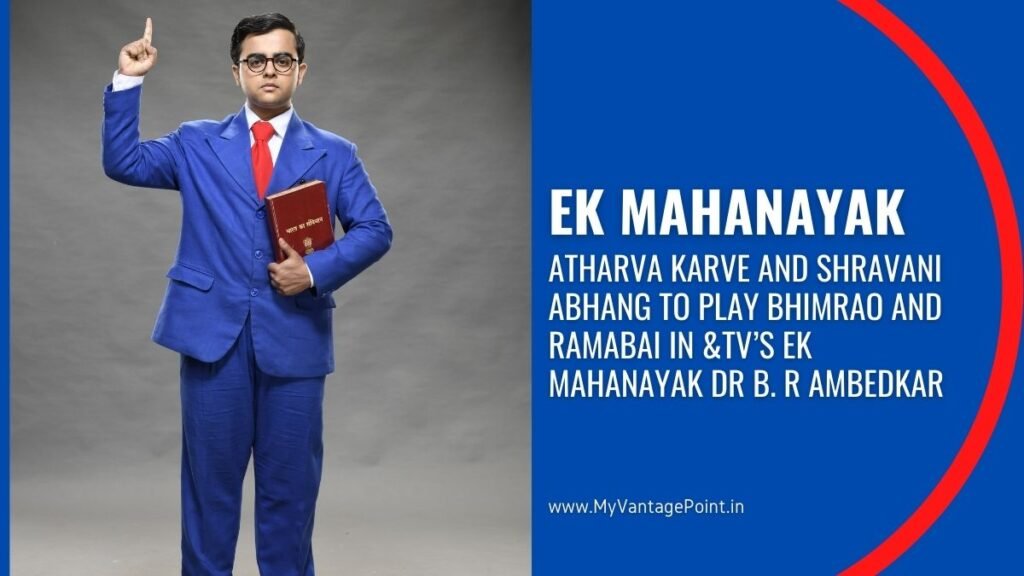 With its disruptive and compelling storyline and talented cast, &TV's Ek Mahanayak Dr B.R. Ambedkar has rapidly climbed the popularity charts to become the audience's favourite show in a short time.
The show has etched a prominent place in millions of Indians' hearts for its never-told-before life story in the Hindi GEC space of one of India's most inspiring leaders of all times – Dr B.R. Ambedkar.
Starting July 20th, the storyline will be moving into a new phase with Atharva Karve roped in to play young 'Bhimrao Ambedkar' and Shravani Abhang as 'Ramabai Ambedkar'.
Nayi sadi, naya shehar, naya vichaar, par bhedabhau…asamaanata ka nahi chuta hai saath. Bhimrao karenge asaamanta ke khilaf sangharsh ki shuruaat, kya aap iss nyay ki ladai mein denge Bhimrao ka saath?
Speaking about portraying the prolific character of BR Ambedkar Serial, Atharva Karve says,
"It is an honour to be chosen to play a character of an inspiring leader of all times, Dr B.R. Ambedkar. I always wanted to essay this character, and it is a dream come true for me. Babasaheb's life and legacy have been an inspiration for many. His list of talents and accomplishments is incomparable, a great thinker, a leader, a social reformer, a thorough nationalist and economist and most importantly, the founding father of the Constitution of India. Dr B.R. Ambedkar was a leader par excellence and whose legacy is unparalleled. No other personality of his stature could measure up to his contribution to society.

Portraying a character of this stature is a big responsibility, and it is a big moment for me. Dr Ambedkar's books and works have deeply inspired me. I have grown up reading a lot about him and I never thought that I would get an opportunity to be a part of a show and play Dr Ambedkar himself one day! I am reading in-depth about his life and legacy to grasp as much information about him. From various articles printed about his practices referring to his biographies written by multiple authors, we also have an eminent researcher on board who has been prepping me a lot about Dr B.R. Ambedkar. Besides reading, I also try to watch various documentaries made on him in my spare time. I am excited about this new phase and eagerly looking forward to the audience seeing and accepting me as their Bhimrao Ambedkar."
About her role as Ramabai Ambedkar, Shravani Abhang comments,
"I feel lucky to be chosen to portray Ramabai's character. It is a delightful experience to play this powerful character. Ramabai Bhimrao Ambedkar has been one of the greatest inspirations for the doyen of social justice Dr Bhimrao Ambedkar. There is very limited information on Ramabai. Therefore, through the medium of this show, the audience will get to know much more about her and the role she played in Babasaheb's life. Ramabai Ambedkar is one of those women who silently stood resolute in rendering support to Babasaheb. She was a symbol of humility, resilience, and compassion. There is so much to learn from Ramabai Ambedkar. I am truly honoured to be given this opportunity to play this role and be a part of such an inspiring show."
Watch Atharva Karve as Ambedkar and Shravani Abhang as Ramabai starting July 20thin &TV's Ek Mahanayak Dr B.R. Ambedkar every Monday to Friday at 8.30 pm