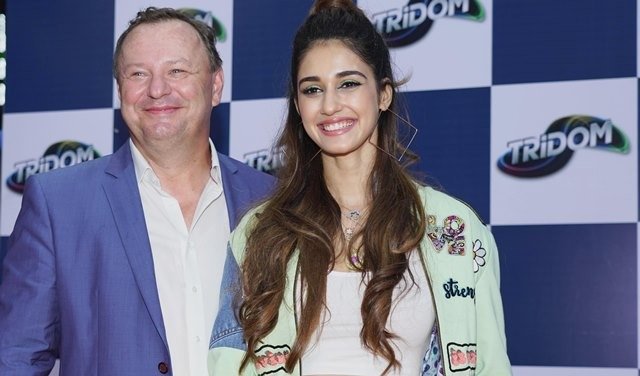 Landmark Group launches Tridom, a larger than life indoor amusement centre for kids and teens at Sarath City Capital Mall, Hyderabad covering 70,000 Sq.ft. of space which features state of the art indoor rides and interactive games.
Hyderabad, September 16th 2019: Citymax Hotels India Pvt Ltd, part of the Landmark Group, one of the India's leading multi-faceted leisure and amusement firms, opens Tridom in India, the latest addition to its leisure portfolio at Sarath City Capital Mall, Hyderabad.
The move marks the foray of first indoor adventure park of its kind in India and will be a major draw for visitors at the newly developed Sarath City Capital Mall. Tridom, being the most sought after attraction at the mall, will be an ultimate family amusement arena attracting the crowd from all over Hyderabad and beyond.
Silvio Liedtke, CEO for Landmark Leisure, said, "Tridom will quite literally become a unique amusement experience in India – for sure it will ramp up the fun quotient as a complete family experience. We're delighted to be launching India's first Paradrop VR at Tridom. Our goal is to offer the most innovative, exciting and state-of-the-art games and experiences to teens and kids alike."
"Tridom is the latest addition to our portfolio which includes Fun City in India at the moment and continues our commitment to constantly deliver quality facilities and holistic entertainment with great value at its core," added Liedtke.
The arena was launched by the eminent Bollywood personality and hugely popular actress, Disha Patani; the effervescent, dynamic actress could easily resonate with the fun vibes of Tridom. She said "I am absolutely delighted to be at Tridom to launch the country's biggest name in Entertainment ; For me it's a perfect family destination and I wish the best to Landmark Group for many more such milestones to achieve." Launching the facility she said, I am delighted to be here, my first movie was a Telugu film, I am grateful to the love and respect people here extended to me. I love the food here Biryani, biscuits from Karachi bakery and now with this biggest indoor amusement theme park with so many exciting and thrilling games, the fun quotient in Hyderabad, has further gone up.  
The amusement arena houses a variety of games for every type of guest who comes to play at Tridom. Guests can enjoy adrenaline pumping big rides and get rewarded while having fun with redemption & novelty games. The big rides installed in Tridom are the best in line of interactive amusement while kids can unleash their adventurous spirit by taking kiddie rides and indulge in active play in the designated play zone area, which can easily accommodate 300 kids in one go.
The new fantastic attractions at Tridom, Sarath City Capital Mall include:
• 'Air Racer' which will give everyone a feeling of real flying
• 'Drop & Twist' a big ride where people from all age group can enjoy a series of bounces and drops
• 'Para Drop' a premium virtual reality attraction that delivers a highly realistic paragliding sensation
• Disk'o'16 will have people spinning and rocking, but no rolling
• Bumper Ring
Speaking about launching Tridom in Hyderabad, the India Business Head, Tarun Rangwani said, "In our way of spreading happiness, we are creating benchmarks for the leisure and amusement industry. Be it in terms of quality, customer centricity, employee engagement and relevance for the market, we always strive for the best"