Rajkummar Rao starrer Newton, which created buzz for winning innumerable international awards and getting nominated for the Oscars, ultimately became one of the movies to be leaked online within 24 hours of its release.
Garnering love and attention from the audience for its unique story line and tremendous performances, the box office collection was going fine until people found it online thereby leading to hefty loss to the producer.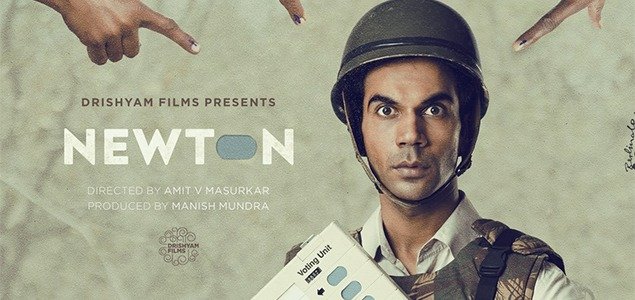 It's not the first time that something as unethical as piracy has happened. The cases are very frequent. Commenting on such disgraceful act of pirating, Ramman Handa says,
"It is sad that people do piracy being ignorant of the fact that a producer invests each and every penny to make a film. Such unlawful act not only is ethically wrong but affects innumerable families who depend on the success of the film and the overall business it does."
Shashank Vyas
While throwing light on how much hard work and effort is put in to bring out the best of the films for people, Shashank Vyas, who won many hearts through his performance in Baalika Vadhu says,
"filmmaking is a hard task and people not buying the tickets, because they have an option to watch it online, are actually doing injustice to the people who give a portion of their life and energy in its making."
Karan Oberoi as well second with Vyas and adds,
"that's horrible! And a crime, crime against all those people who put in their sweat, toil, hard work for huge periods of time and unflinching passion just for their stories to reach to an audience in the right possible way. When wonderful films like Newton are pirated, it affects the entire initiative for making such compelling narratives."
If we come on counting the number of movie that faced piracy, the list is never ending. The situation is even worse for the international film industry. From 3 Idiots to fast and furious and from Queen to The hunger games, the big budget projects were majorly the ones to become victim of the cheating.
When asked about her take on how responsible the audience is in this illegal game, Prachi Tehlan, a sports person turned actress, feels a change in the scenario at the moment.
"Though I am against it but I believe that Indian cinema and the audience is changing rapidly. People willingly want to spend money on something that's worthy.  Though, piracy brings in losses for everyone behind the camera, specially producers, but if a film is good, a real movie buff would anytime prefer to go and watch it on the big screen and in the original print."
But whom to blame for this crime? Are the ones who perform piracy the only culprit? Well, of course not. The bigger criminal is the audience who fans the fire and promote such unlawful acts. Agreeing to the statement, Mitali Mayekar, a Marathi television actress says,
"Piracy is not about the one who does it, it's about people who watch it. Every good or bad film is our film in the first place. People need to feel it this way."
Now that makes sense. Isn't it. Before you blame anyone else, it is essential to look within you and decide if you are doing right on your part as an audience or not?
As far as the solution to the problem is considered, opinions vary from people. While Dalljiet Kaur feels that "it's difficult for a layman to find solution to this technological issue and so efforts need to be made at the individual level", the Ramman Handa suggests to ban the entry of phone and cameras within the theatre so as to avoid piracy.