Kriti Sanon had recently traveled to Switzerland with her sister for early New year celebrations after her 'Panipat' movie release.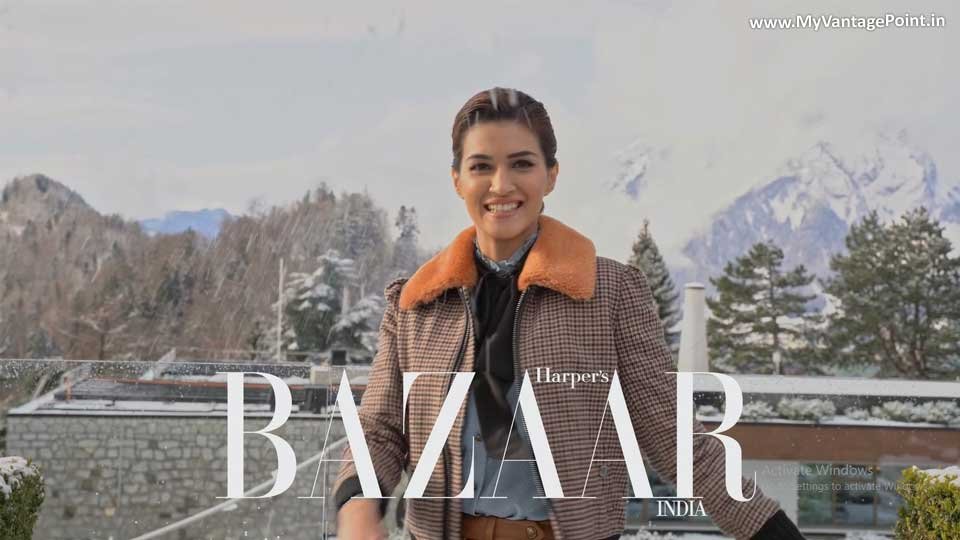 The sisters stayed at the beautiful Buergenstock resort and spent their days walking through the picturesque lanes, exploring new cuisines and finding the perfect gift for loved ones at the lively markets of Lucerne.
Amid her vacation, Kriti also shot for the cover of the Jan-Feb 2020 issue of Harpers Bazaar India.
Have a look at the BTS video, where Kriti talks about her take on success and failure at the Box Office.
Though the actress had visited Geneva & Zermatt a few years back, it was her first time in the city of Lucerne.
The actress confessed falling to #inLOVEwithSWITZERLAND after shooting amidst the Scenic Swiss Alps.Here are a few glimpses from the behind the scenes of the cover shoot.
Be Stylish like Kriti Sanon