Priyanka Chopra has lent her voice to a feature film called 'Girl Rising' which was directed by the Oscar nominated director, Richard E. Robbins. The film highlights nine stories of young women from around the world who have used education to rise above poverty and adversity. PeeCee has provided a voice-over in English as well as Hindi for the film.
Freida Pinto recently hosted the Vanity Fair and Lo' Real Pre-Oscar party as a commitment to Girl Rising – an awareness movement centered around a film about the struggle of nine girls from different parts of the world, born into unfortunate circumstances.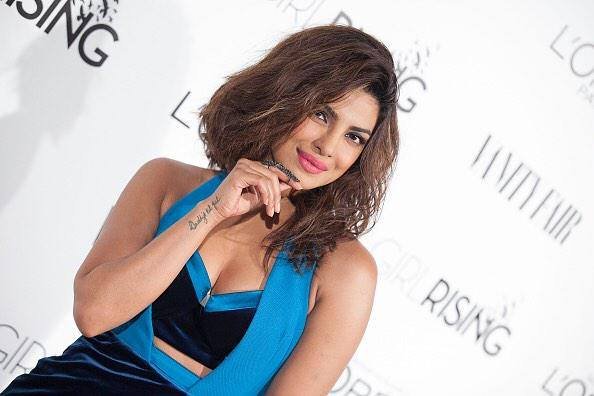 Our Desi Girl Priyanka Chopra is also a famous singer now is also involved with this Girl Rising Momement also walked the red carpet at the event. Freida and Priyanka have both lent their voice to tell the story of two of the girls featured in the movie and are involved with the cause.
This is the second time that Freida hosted the pre Oscar party. At the event Priyanka also spoke about women empowerment through education at the recently held Education First's A Day With World Leaders conference.
Asking about how does it feel to host such Oscar parties Frerida replied, "It is a spectacular way to draw attention to the Girl Rising movement among peers and the audiences, especially since most of the world is clued in because of the upcoming Oscars."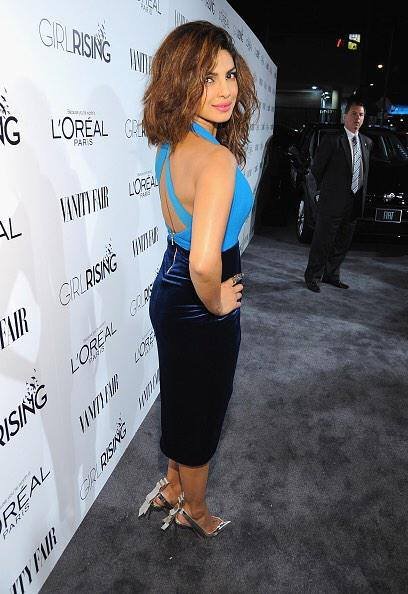 Vantage Point here presenting you some of the sneak pictures of that party and most of pictures of our gorgeous bollywood girl Priyanka Chopra who is looking breath taking in this super hot dress.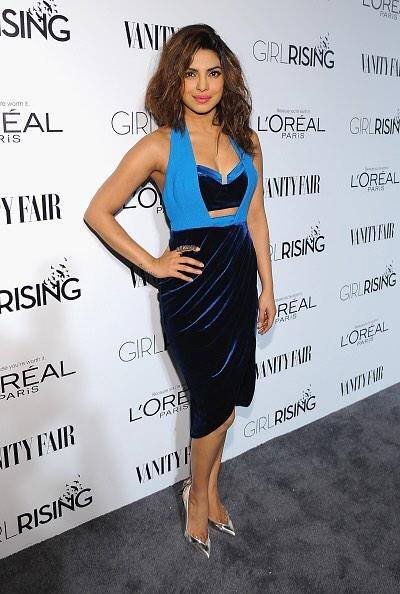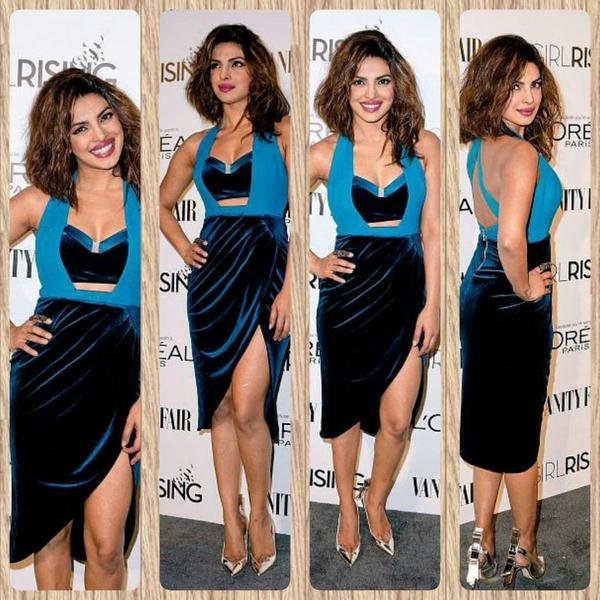 Please SHARE The post if you are a fan of Priyanka Chopra 🙂
[ezcol_1quarter][/ezcol_1quarter] [ezcol_1quarter][/ezcol_1quarter] [ezcol_1quarter][/ezcol_1quarter] [ezcol_1quarter_end][/ezcol_1quarter_end]