Johnnie Walker – The Journey today celebrates the tale of India's most powerful progress story – Mission Mars: Keep Walking India. This film is Johnnie Walker – The Journey's first India campaign and it not just celebrates the country's technological progress but also its commitment to making the impossible possible.
Mission Mars – Keep Walking India
On September 24, 2014, India's rover successfully began orbiting Mars, marking the country's first venture into interplanetary space. Inspired from these true events, this short film seeks to inspire people by showcasing India's most inspiring journey which was almost unthinkable – Mission Mars. This film marks the directorial debut of actor Imran Khan and is produced by Dharma 2.0.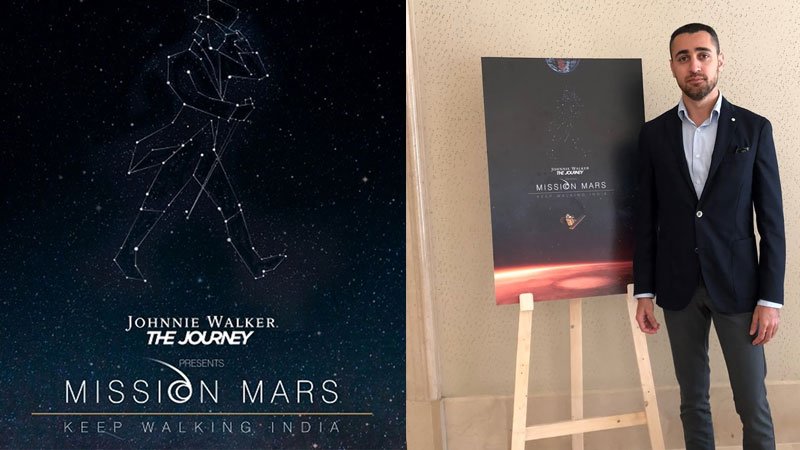 Set it in the control room, the film revolves around the tense 25 minutes of the Mars Orbiter Mission while telling in flashbacks the story of exciting events that took place over a course of 32 months and led up to the moment of occult on 24th September. It also brings alive the hard work that a team of dedicated scientists and engineers did which made the world sit up and take notice of our country as they raced against time and odds to make this unimaginable vision a reality.
For almost 200 years, Johnnie Walker has inspired the world with stories of progress; Keep Walking India campaign takes the next big leap in celebrating countless achievements, unwavering optimism and tireless progression of the great people who call India home.
"Johnnie Walker –The Journey's first India campaign, Mission Mars – Keep Walking India, celebrates a remarkable story that underscores India's progress. This story exemplifies the optimism and creativity that keeps us walking. We want to inspire people to keep walking towards a better future as sometimes belief alone can help us take giant strides"
said Abhishek Shahabadi, Vice President – Marketing at DIAGEO India."
Imran Khan, on the launch of the film said,
"The Mangalyaan project is something that I have been following very closely and I knew the instant this opportunity came to me that there would be nobody better to tell this story. It has been absolutely fulling to be able to narrate the story of the greatest achievement our unsung heroes, a story according to me filled with pride that needed to be told and celebrated."
This film celebrates the progress of our nation which is truly remarkable and gives the audience an inspirational story of human spirit conquering adversity. The film stars Prakash Belawadi, Abhishek Saha and Sonali Sachdev in the lead roles.
Watch Mission Mars – Keep Walking India Short Film