OLAY #REBORN is the digital campaign for young mothers with Mira Rajput.
~OLAY's 28 Days Skin Transformation solution is an effort to empower Women with "like nothing has changed" younger and radiant looking skin so that she can be a Mom and a Woman at the same time! Olay asks everyone to start young, to Stay young!
OLAY Launches New Digital Campaign #REBORN
For over 60 years, Olay has led the beauty industry with innovative skincare solutions for more than 80 million women. As part of this commitment, Olay with its campaign "#REBORN" is calling out to Moms to take up the 28 days skin transformation challenge so that she can be a Mom and a Woman at the same time!
Olay's leading skin care range, that includes products for all skin age starting with 20s, provides 28 day skin transformation solution to get back the glow and confidence that is a concern for mothers.
Regular skincare routine isn't always easy, especially for women who find their priorities change post motherhood. Driving with this insight, Olay launched a digital campaign with young Bollywood mom, Mira Rajput with an aim to encourage women, in their efforts to look and be the best version of themselves.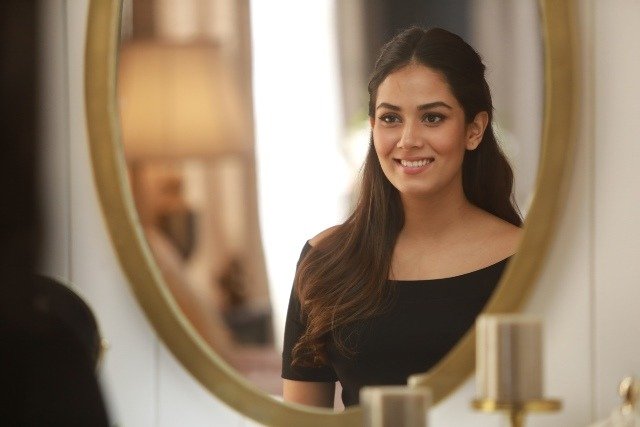 The campaign kick-started with a digital video starring Mira, where the young mom shares her personal journey post motherhood. She says while motherhood is a beautiful phase, women may tend to neglect the changes that take place emotionally and physically.
In the video, Mira reveals how her skin lost all the glow post her first pregnancy and it started looking dull and patchy which eventually began affecting her self-confidence. This is when she took up Olay's 28 days skin transformation challenge and over the course of a few weeks noticed that her skin was regaining some of its lost glow.
Commenting on the digital campaign, Mira Rajput said,
"I've always believed that women should be empowered to do whatever they believe in. Having known Olay to be at the forefront of championing women in their efforts to look and be the best version of themselves, this video was a natural fit for me. Olay is a brand that addresses different skin care needs for women of all age groups. It, therefore, delights me to share my story with all the new moms and I encourage them to do the same."
Most women experience changes, both physically and mentally, post pregnancy and with motherhood skin starts ageing more than their actual age. With a focus on Indian women and the results garnered from the latest Multi Ethnicity Study, Olay was able to better understand Indian woman's skin, from the way it ages to how it is treated, decade by decade.
Olay's Skin study shows that Indian skin has a significantly weaker barrier than other skin types. While on one hand, physical stress is caused due to less sleep, increasing amount of sugar in our diets and rising pollution levels (more so in India in comparison), on the other hand, emotional and mental stress is faced in everyday life, shifting the optimal balance that enables us to look and feel our best and, thereby, creating significant physiological effects on skin. Furthermore, the psychological and physical strain post pregnancy also causes a woman's skin to age more quickly, more than her actual age.
Dr. Jaishree Sharad, a well-known name in the field of Cosmetic Dermatology and leading Olay expert in India says,
"When it comes to skincare, it is important to start young. During our teenage years and early 20s, the idea of wrinkles and skin aging seems like a distant concern. It's easy to take our youthful looks and healthy skin for granted, but by the time we hit our 30s and the signs of ageing start to get more prominent and the damage has already been done. So regardless of which stage in life a woman is, like motherhood for instance; it is important to adopt an early and regular skincare regimen."
Olay's principal scientist Frauke Neuser explains:
"Olay is a solution focused brand, always looking to provide women with the best skincare possible, to give them beautiful and healthy looking skin. In the latest MES Study, we've realized that women in India experience pigmentation as the first sign of ageing, followed by dryness and fine lines later in life. By constantly conducting new research, Olay is committed to delivering the most effective skin care solutions for all women, no matter what her age or skin concerns are."
How Olay works
Vitaniacin™ is a unique patented combination of Vitamin B3 (Niacinamide), Vitamin E (Tocopheryl Acetate) and Pro-Vitamin B5 (Panthenol) – a powerful ingredient combination that actively helps strengthen the skin's moisture barrier, penetrates the skin's outer layers to fight multiple signs of skin ageing. Each of the three key ingredients is clinically proven to make a measurable and noticeable difference to the appearance of skin. This clinically proven amalgamation helps to fight 7 early signs of ageing: pores, dryness, dullness, uneven texture, dark spots, uneven tone and fine lines and wrinkles.
Vitamin B3 (Niacinamide) proven to:
· Reduce hyperpigmentation and improve skin tone
Vitamin E (Tocopheryl Acetate) proven to:
· Moisturise leaving skin feeling soft and smooth2
· Protect skin from free radical damage supporting even skin tone and texture2
Pro-Vitamin B5 (Panthenol) proven to:
· Provide skin with hydration benefits for a visible reduction in roughness, scaling and improvement in skin elasticity
· Soothe skin, improve skin barrier and help mitigate SLS (Sodium Lauryl Sulfate) induced damage to skin3
About Dr. Jaishree Sharad: Dr. Sharad is on the Board of Directors of the International Society of Dermatologic and Aesthetic Surgery. She is the only Indian to be elected as a Board of Director in this 38 year old organization. She is also the international mentor of the American Society of Dermatologic Surgery. She has also been an Executive Board member of the European Society of Cosmetic & Aesthetic Dermatology. She is also the Author of 'Skin Talks', a penguin random House bestseller, the foreword of which is writer by Amitabh Bacbchan.
For more information about Olay, visit http://www.Olay.in
OLAY Launches New Digital Campaign #REBORN for Young Mothers with Mira Rajput