The most awaited T20 tournament is set to begin on March 23rd, 2019 in India and will provide for a perfect platform for young and established cricketers to showcase their skills to the world!
The 12th edition of VIVO IPL is all set to enthrall fans globally from March 23rd onwards. Adding to the excitement ahead of the world's most-watched cricketing tournament, Star Sports and BCCI have unveiled the campaign #GameBanayegaName which focuses on VIVO IPL as a platform where one's 'Talent' (Game) precedes one's name.The film is conceptualized by Taproot Dentsu. In a historic first, IPL players from across all eight franchises come together in one frame to showcase the spirit of the upcoming league. The TVC features Virat Kohli, MS Dhoni, Rohit Sharma, Dinesh Karthik, R Ashwin, Jaydev Unadkat, Rishabh Pant and Rashid Khan in their respective team jerseys.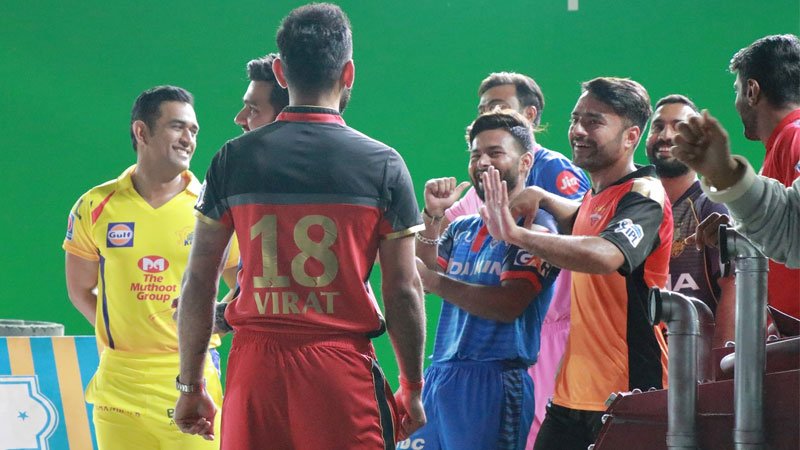 The VIVO IPL campaign, 'Game Banayega Name' is a great leveler and reflective of young and fearless India in every sphere. This is a powerful philosophy in a country like India where more than 50% people are below the age of 30 years. This insight goes beyond cricket, talking to people who are brimming with confidence, skilled and are fearless in their approach to claim their space in the Sun.The TVC opens with a split screen battle between young players in a maidan on one side and established VIVO IPL stars on the other to grab screen space. After an entertaining tussle, the film ends with IPL stars acknowledging the maidan players talent and inviting them to show their game. The TVC is a reflection of the core spirit that VIVO IPL resonates, a platform for young talent to showcase their game and an opportunity to make a name. The TVC is set to a catchy song and is written by Puneet Sharma and Pallavi Chakravarti and composed by Sameer Uddin.
Commenting on the campaign Rahul Johri, CEO, BCCI said,"BCCI's primary objective while launching the IPL in 2008 was to promote domestic talent. In the last 11 years, it has unearthed some extraordinary players who have been serving Indian cricket with distinction. Star Sports' new campaign for IPL-12—#GameBanayegaName resonates with that spirit and vision of IPL and we are looking forward to a great season."
Speaking on the campaign, Gautam Thakar, CEO Star Sports said,"Through this campaign we wanted to truly reflect this thought that, given the right opportunity, anyone with skills and talent can make their mark in the world. The VIVO IPL has already shown in the past that it is an ideal platform for aspiring cricketers to showcase their talent. Names such as, Ravindra Jadeja, R. Ashwin, Hardik Pandya, Jasprit Bhumrah, Rishabh Pant among many others are all testament to this. This campaign reflects the spirit of young India and we are excited to bring the biggest ever IPL on our network."
Speaking on the campaign execution, Agnello Dias, CCO, Taproot Dentsu, said "This campaign is special because it showcases not only the biggest sporting platform this country has ever seen but also the new generation of talent coming through at Taproot Dentsu and in the advertising industry. The IPL has been the single propellant of new talent in the history of world cricket and our ECD, Pallavi Chakravarti nailed with an idea so vivid and engaging, and it simply had to be done."
The film is being released simultaneously in 7 languages – Hindi, Tamil, Kannada, Malayalam, Telugu, Bengali and Marathi across all platforms, TV, Radio, and Digital.The 12th edition of VIVO IPL starts on Saturday, March 23rd, 2019 with defending champions Chennai Super Kingstaking on Royal Challengers Bangalore.