Check out what Radhika Madan Pataakha movie is all about which is creating buzz recently.
From learning to milk buffaloes to plastering walls with dung cakes, actor Radhika Madan seems to have done it all for Vishal Bharadwaj's Pataakha! After ruling the silver screen with Ekta Kapoor's telly soap, Meri Aashiqui Tum Se Hi, Radhika will soon be making her Bollywood debut with Vishal Bhardwaj's Pataakha.
Radhika Madan in Vishal Bhardwaj's Pataakha
Those who have seen the trailer of the film will vouch for the fact that the filmmaker has completely altered the look that she has been sporting until now on screen. He will be introducing her as one of the two quarreling sisters, the other being Sanya Malhotra, it the rustic drama. The film hits screens on September 28.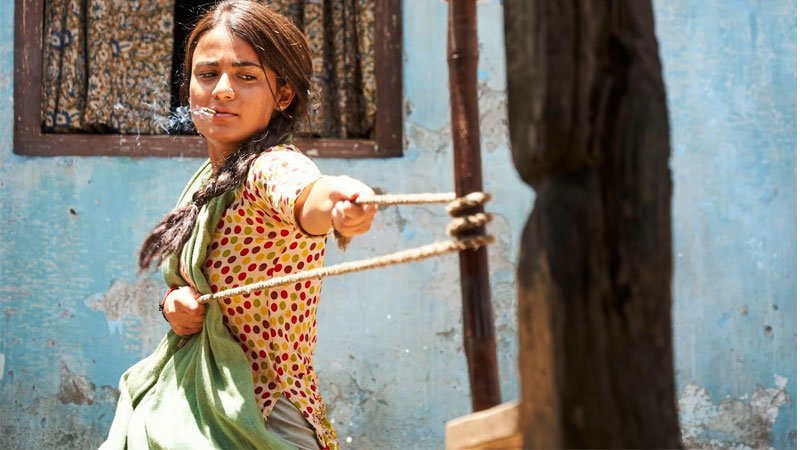 "We are very happy that Radhika is being launched by a legend like Vishal Bhardwaj and my company. Both Sanya and Radhika have performed extremely well," says Pataakha producer Ajay Kapoor.
In fact, the actor has learnt quite a few interesting things for the film. She also learnt how thatch roofs, walk while balancing a matka of water on her head and waist and mastered the Rajasthani dialect.