Who doesn't like a good thriller? Something that gets your pulse racing, makes you scared for your life and at the same time gives you the comfort of knowing that you're sitting on the right side of the screen.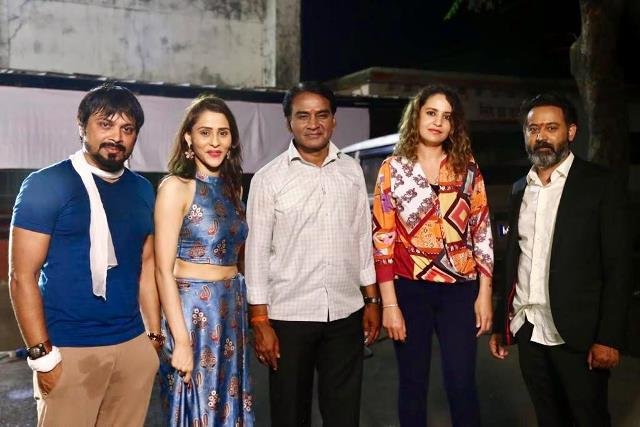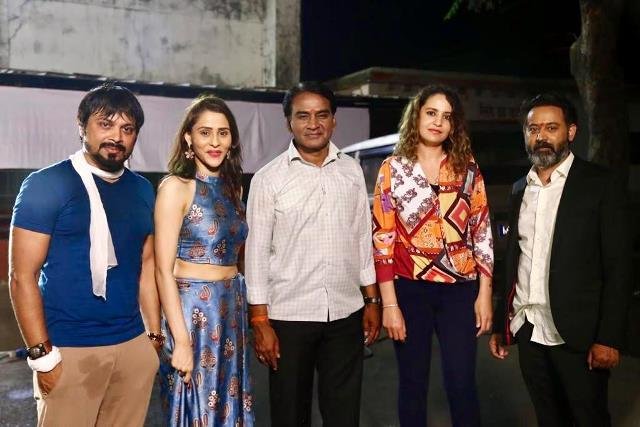 A good thriller sucks you in on the tension, so much that you start screaming at the film characters when they're about to do something stupid. Dassehra film director Manish Vatssalya is all set for his next directorial crime thriller with British Producer Zaina lbourek. Manish last crime thriller Dassehra Starring Neil Nitin Mukesh applauded by film critics and audience, now once again he is coming with his next crime thriller "Scotland" Staring Chetan Pandit, Dayashankar Pandey, Adam Saini, Manish Vatssalya, Khushboo Purohit (DID Fame), Amin Gazi,Savi Sidhu,Aakash Dagar, Samar katyayan n sanjeev jha.The film is almost ready. The film produced by Manish Vatssalya & Zaina Ibourek under the banner of Vatssalya films & Mars UK films LTD.Adam Saini (An Ex. Cop from Scotland Police force) and playing lead protagonist as the character required an NRI actor to play the role.
Manish Vatssalya said, "Firstly I would like to thanks my producer Zaina Ibourek for her trust and love. Once again I'm coming with Crime Thriller Scotland. I love directing thriller stories. This is a story about the courage, the bonding and the extended love of a father".
The movie "Scotland" is based on a heinous crime which needs more awareness and education among the people and families who are / can be a victim. This movie shows how RAPE victims feel and cope after the tragedy. "As a director, Manish has done a commendable job to keep the balance of emotions and message during the picturization of the movie, which is amazing. This project has put the utmost responsibilities of producer and director on Manish's shoulders which he has delivered with perseverance.Manish completed the project in the record time under a span of 3 months", Zaina says..Film is written by Piyush priyank.