Kriti Sanon at India Today Conclave Mumbai 2023: Kriti Sanon, as a speaker on Day 2, spoke about her success, National Award, and more. She recently announced her own production house.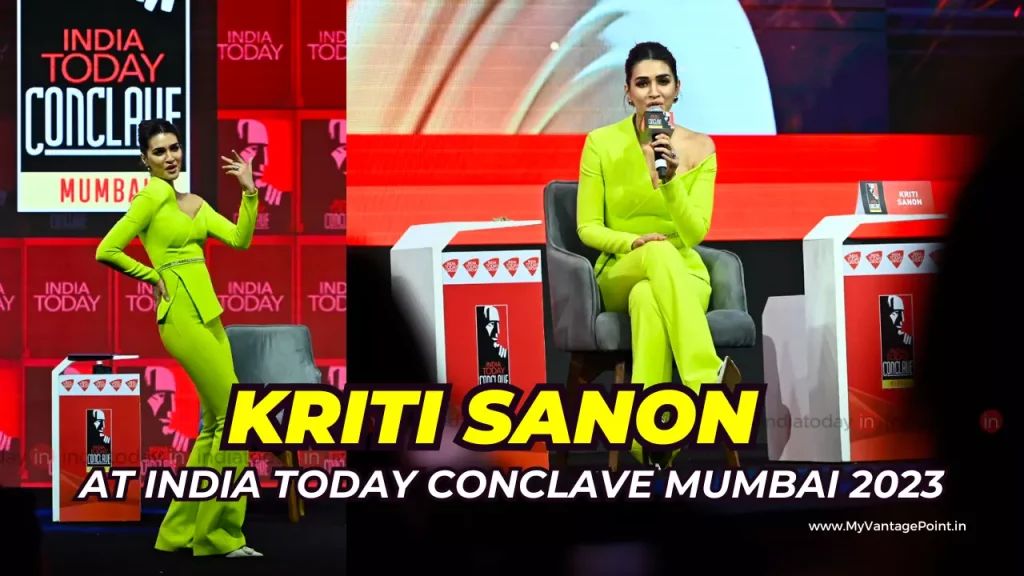 Kriti Sanon is at her career's all-time high! With multiple big projects in the pipeline, the actress recently became a recipient of the National Award for her performance in 'Mimi'. The actress was a guest speaker on Day 2 at India Today Conclave Mumbai 2023. The actress shared their thoughts about films, success, in a session titled Woman on Top: The Outsider on surviving and thriving in Bollywood.
ON HER STRUGGLES
It has to start with dreams. I have been a dreamer and achiever in my head. I watched Madhuri Dixit and copy her. Never thought of acting seriously. Education was given a lot of importance at home. Someone told me to start modelling. I started modelling during B.Tech and really enjoyed it during ads. That's when acting big caught me. There are very few percentage of people who find their passion, calling and do it for the rest of their lives. Main bhi bhed-chaal mean chal rahi thi.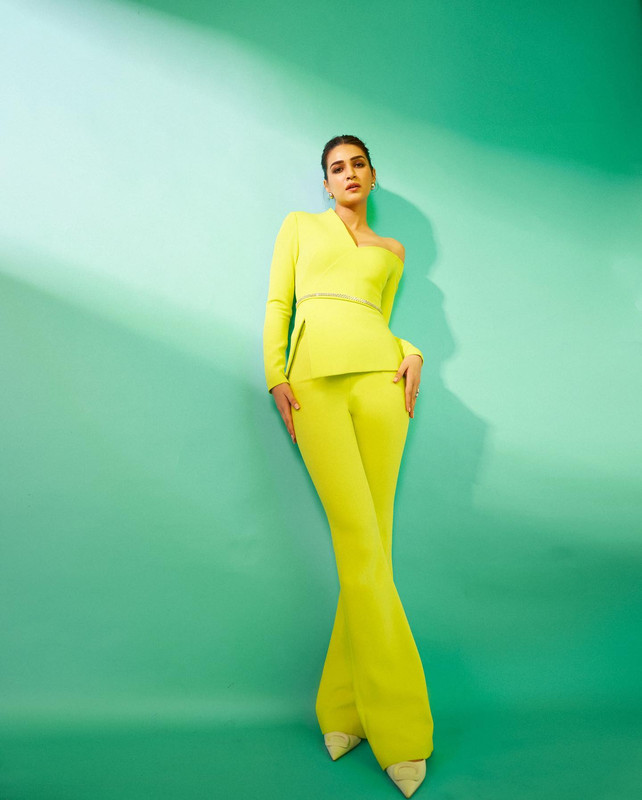 ON LIFE AS AN ENGINEER
I didn't exactly know what an engineer would do. Sat for placements and got two offers. I was a front-bencher sitting on the last bencher because I was tall. I was a 90 percenter. İ was a geeky person, nerd.
ON NATIONAL AWARD
My director Laxman Utekar during shooting and said I would get a National Award. And he used to say with so much confidence. Manifestation doesn't work like that with it. This is my way of National Award. I write it down and leave it aside.
That winning moment was visually I would always remember. I was at a meeting at home. My agent took the call and it was Mr Anurag Thakur to congratulate me that I won a National Award. The pride in their eyes, I was very emotional. It was a celebratory moment.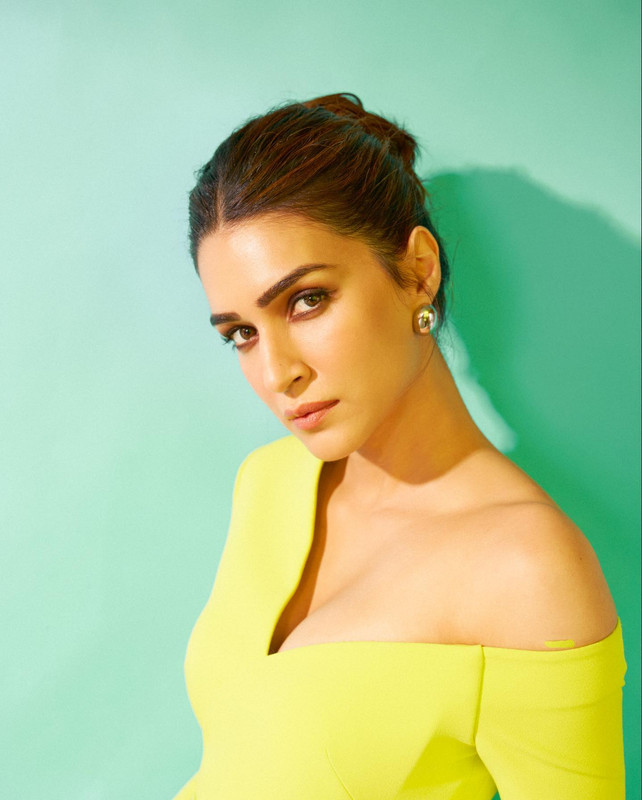 ON GANAPATH
I look athletic, but I am not. I was waiting for an opportunity like that. Í was doing action with Tiger. I had to master the art of nunchaku.
ON GANAPATH AND TIGER NAGESHWARA RAO CLASH
It's a clash of Sanon sisters but I wish both the films do really well. I am just telling her to be herself. Everyone has their own journey and personality. No tips for her but just be with a little bit of filter when you are on stage.
ON HER PRODUCTION HOUSE
I would love to do films where I am not an actor in it. One common thing Blue Buterfly Films will have a lot of heart in it. Mimi is a film that I would love to be in the production house. Do Patti is also in it. After Mimi, I was craving for a script like that which challenges you as an actor. A film like Mimi comes very rare. I wanted to do something on the subject and Do Patti happened. Opportunities don't always come in your lap.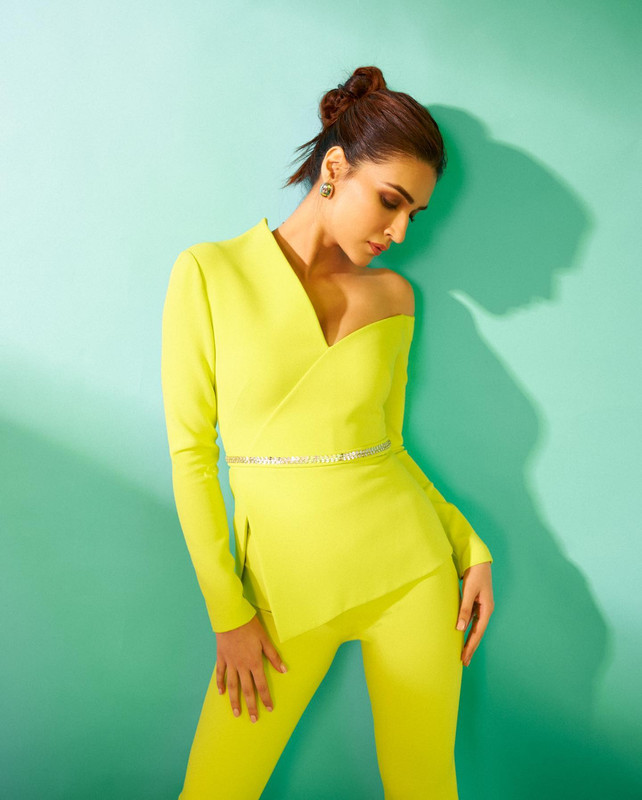 ON NEW LINEOUT, HYPHEN
Everything has to come from passion. It's today that we are out with the brand but the seed started in my head two years back and the journey started one year back. The philosophy of Hyphen is I don't want to limit myself. We are making this brand for the consumers and making this for everyone to be able to use it. That is why we have made it very reasonable. Hypen is my baby. You should hypen things in life.
ON ADVICE TO YOUNG VERSION OF HERSELF
There is struggle in every field. You have to work bl**dy hard, nothing comes easily. Don't let the noise affect you. I kept taking baby steps. It took me baby steps to take an opportunity like 'Mimi'. You should never give up. Sometimes we get restless. Keep evolving yourself and keep getting better at it. Every step you are taking towards your dream, even if you fall, you are moving.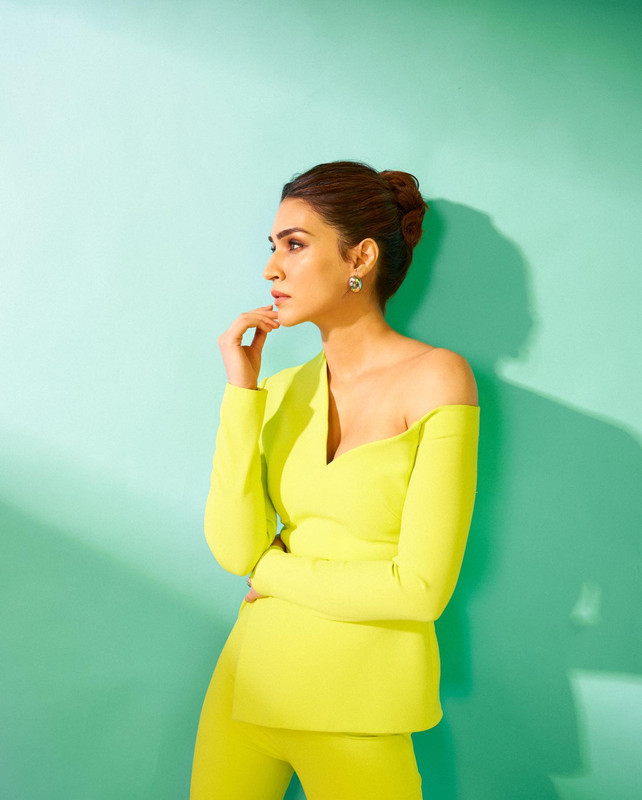 ON WORKING WITH KAREENA AND TABU
Film with them is about chemistry of three women together. It has to be spontaneous. Both of them are so good at what they do and we had a blast and all we talk about it is food.
ON RELATIONSHIP STATUS AND CHOICE OF PARTNER
I am single and have been single for a while. I am a die-hard romantic, I want to be in love. So, I get attracted to people who inspire me and hopefully are taller than me, which disqualifies a lot of people. Someone who has a good heart is real and honest.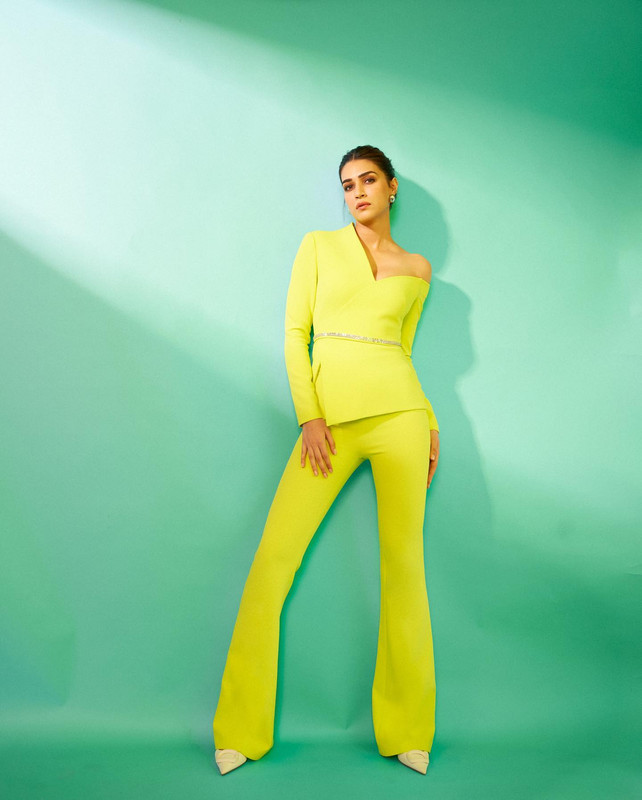 ON TRIBE AND WORKOUTS
I am not someone who used to love working out. So, I gained 15 kg during 'Mimi' and the lockdown happened, and didn't know how to lose weight. I lost all the weight in my home with dumbbells and thought a workout can be fun. I wanted to make fitness available to everyone.