Sai Tamhankar Samantar 2 is releasing soon on MX Player. Is she playing double role in this series?
MX Original Series Samantar lasted 9 intense episodes starring Swwapnil Joshi, Nitish Bharadwaj and Tejaswini Pandit.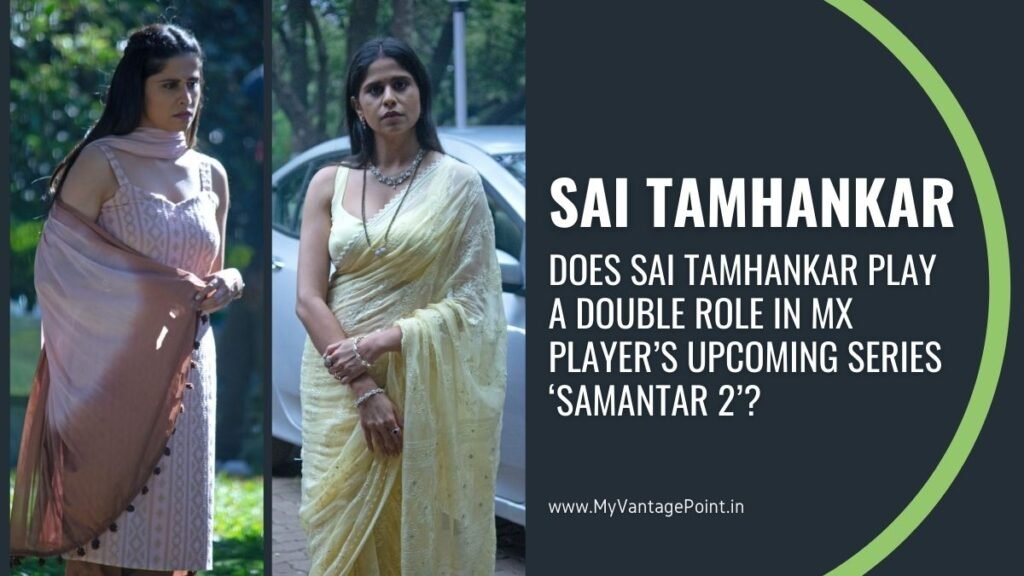 The highly anticipated thriller is back with another season that will release on 1st July and taking the mystery forward, this part will see the entry of the uber-talented Sai Tamhankar who surely seems to be complicating Kumar Mahajan's life.
We saw her character fleetingly in the trailer that dropped earlier this week. Will Sai be the call of destiny that Kumar is looking for?
Will she disrupt his marriage with Nima (Tejaswini Pandit)? And, why was she also seen with Chakrapani (Nitish Bharadwaj)? Does this mean that Sai has a double role in the show?
These are all questions that have been plaguing the fans of the franchise and on the occasion of her birthday yesterday, Sai has gone on to put out a promo highlighting this intriguing character that seems to be shrouded in secrecy.
Watch the promo here:
Season 1 of the show followed Kumar Mahajan's search for Sudarshan Chakrapani, a man who had already lived Kumar's life and could tell him what's to happen in the time to come.
In Season 2, Kumar is handed a diary that details Chakrapani's life and he is allowed to read only one page each day that can tell his future.
Through the prediction of the diary, he finds out that a new woman is going to enter his life. The 10-episode thriller explores who this mystery woman is and whether Kumar faces the same fate as mentioned by Chakrapani in his diary.
This season of the Marathi thriller will also be dubbed in Hindi, Tamil and Telugu and all languages will be going live simultaneously on Thursday, 1st July – exclusively on MX Player.