~ Shah Rukh Khan as Walter White, Karan Johar as Saul Goodman, Shilpa Shetty as Skylar White – here are AI-imagined versions of Bollywood stars as Breaking Bad characters ~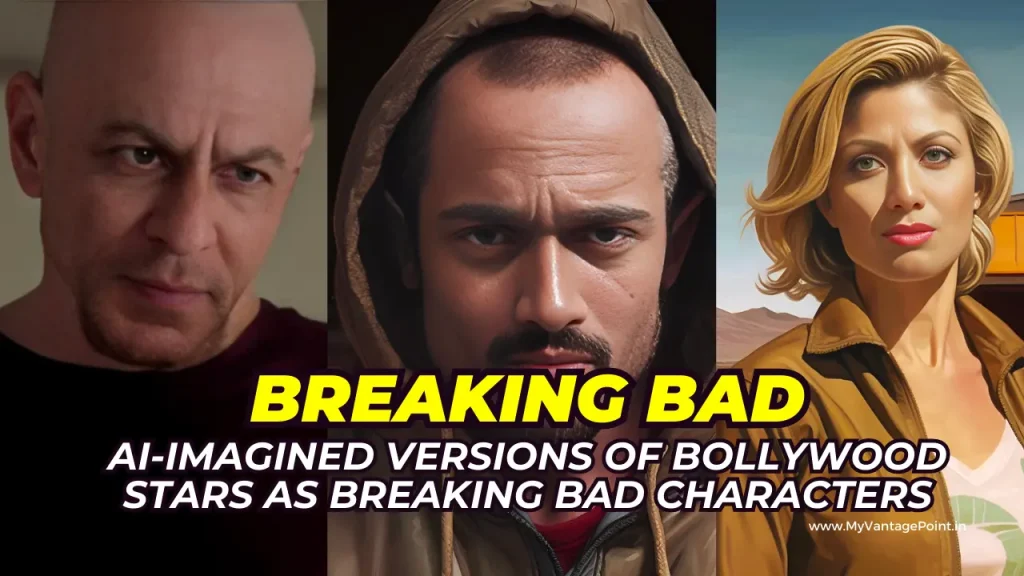 Shah Rukh Khan has been ruling the hearts of millions of Indians for decades now, however, he made hearts flutter once again with the recent teaser trailer of Jawan, which shows his action-packed side once again. However, not only his action scenes, but his bald look for the movie also made headlines. While we've seen several people rave about his look, it seems that YouTube creators Tanmay Bhatt and Varun Mayya have given his look a completely new twist.
AI reimaginations are the trend these days and with AI having the potential to demonstrate any impossible scenario and software-created artwork, the way in which the world interprets visuals has transformed. We've seen many renditions – from Bollywood stars as their elderly selves to their genders being switched, and from F.R.I.E.N.D.S. artists' being transformed into Desi Avatars to imagining Indian artists as characters of popular Hollywood films, AI artists have made the unimaginable come true.
Overpowered
Enthralled by all developments in the AI space, popular content creator Tanmay Bhatt recently introduced a new YouTube channel 'Overpowered' in partnership with AI entrepreneur Varun Mayya. The duo have created several videos regarding AI, its uses and much more. However, being impressed by SRK's bald look in Jawan, the creators have gone ahead and reimagined King Khan as the lead character of the popular series – 'Breaking Bad.' The show is the highest rated till date on IMDb with a rating of 9.5 and a favorite of many celebrities. 
"Breaking Bad time. Packet of chips, bed, cola and nothing comes between me and 'if u dont know me, ur best course is to tread carefully," Shahrukh Khan had tweeted about his plans to watch this baap show. The show got filmmakers like Karan Johar, Anurag Kashyap, Mahesh Bhatt and Vikram Bhatt to express their wish to make a Bollywood adaptation of it; and also got top-list actors like Shahrukh Khan, Rajkumar Rao, Ranbir Kapoor, Pankaj Tripathi, Anil Kapoor, Siddharth Malhotra and many more to express their desire to work in its remake.
In his Heisenberg avatar, SRK can also be seen narrating popular dialogues from the show in his charming yet villainous avatar. What's interesting is that their creation is so realistic that you'd actually believe Shah Rukh Khan playing Walter White in the popular TV series. 
Tanmay Bhatt also mentions in the video, 
"I would pay good money to watch Shah Rukh Khan in Breaking Bad. And, Zee Café has Breaking Bad in Hindi. I didn't realise how much Shah Rukh (Khan) looked as Walter White in the Jawan trailer (till I saw this video). But SRK would crush it as Walter White."
Taking this forward, Tanmay and Varun also envisioned Indian artists in other characters of the iconic series. The video shows YouTuber Bhuvan Bam as Jesse Pinkman, the enigmatic director Karan Johar as Saul Goodman and the gorgeous Shilpa Shetty as Skylar White. Their avatars truly make them suitable for a Breaking Bad Hindi remake! Don't you think?