By now, most of us have watched the impressive promo trailer of Tiger Zinda Hai where Salman Khan is shown confronting a pack of wolves, with one of them engaging in a scary frontal attack on him. We also know that human beings are no match for wolves.
So what caught our attention are two articles that claim very different things about the sequence in the Ek Tha Tiger sequel. A piece in Mid-Day quotes a source revealing that the process from the storyboard to the final shoot in the snow-capped mountains of Austria was an arduous task, given the dangers associated with the scene.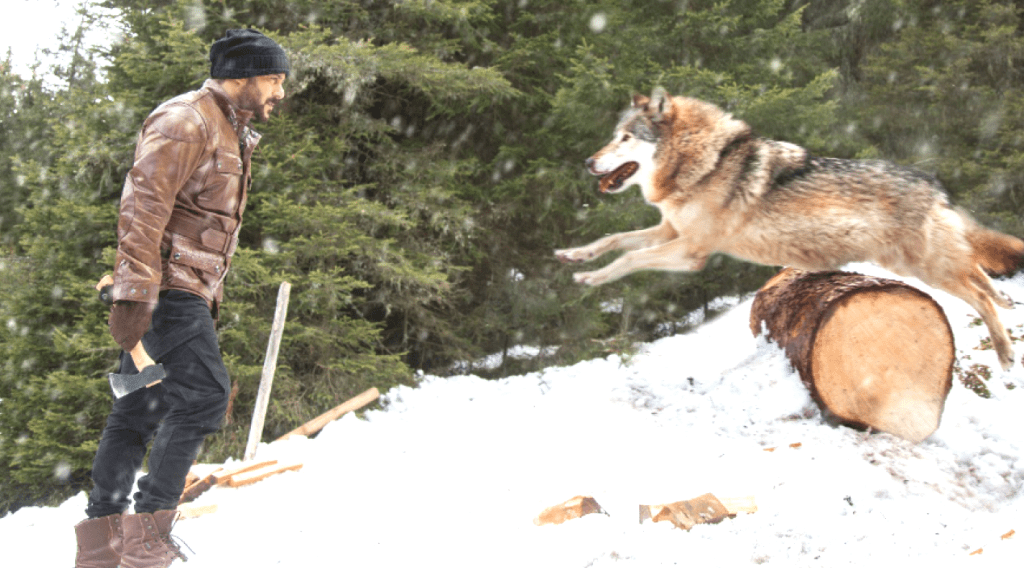 "The international action crew took all precautionary measures to ensure the wolves are FULLY TRAINED. The unit spent months planning the shoot," says the source in the article.
However, Yash Raj Films (YRF) on their official YouTube channel, claims exactly the opposite. The video's introduction says, Salman Khan and Katrina Kaif's "DEATH-DEFYING action sequences" add to the edge-of-the-seat thrill that the film has to offer.
It adds, "Salman just took the action benchmark several notches higher with information revealing that the superstar has pulled off his most DANGEROUS action sequence to date with a pack of WILD WOLVES!"
The Truth
Now that's shocking! Can a Bollywood actor actually wrestle with 'wild wolves', or is YRF playing with words for publicity. We decided to ask Bollywood's only PR guru Dale Bhagwagar, who has been a celebrity publicist to actors like Hrithik Roshan, Shilpa Shetty, Priyanka Chopra, Vivek Oberoi and films like Don and Rock On!!, apart from a whole lot of controversial contestants from Bigg Boss.
Dale admits that a lot of stuff you hear in the media is normally "engineered" for the sake of effect. "If you go about analyzing it literally, you might fall off your chair," he laughs. "We are living in a world where perception is reality. Plus, cinema itself is the world of make-believe. Isn't it? So the best way to take hype around it, is to top it with a pinch of salt," remarks the public relations expert.