JugJugg Jeeyo star cast Varun Dhawan and Kiara Advani kick-started the promotion of their upcoming movie on a grand scale at KORUM Mall today. Directed by Raj Mehta, the movie also stars veteran actors Neetu Kapoor and Anil Kapoor in the lead and revolves around post-marriage issues.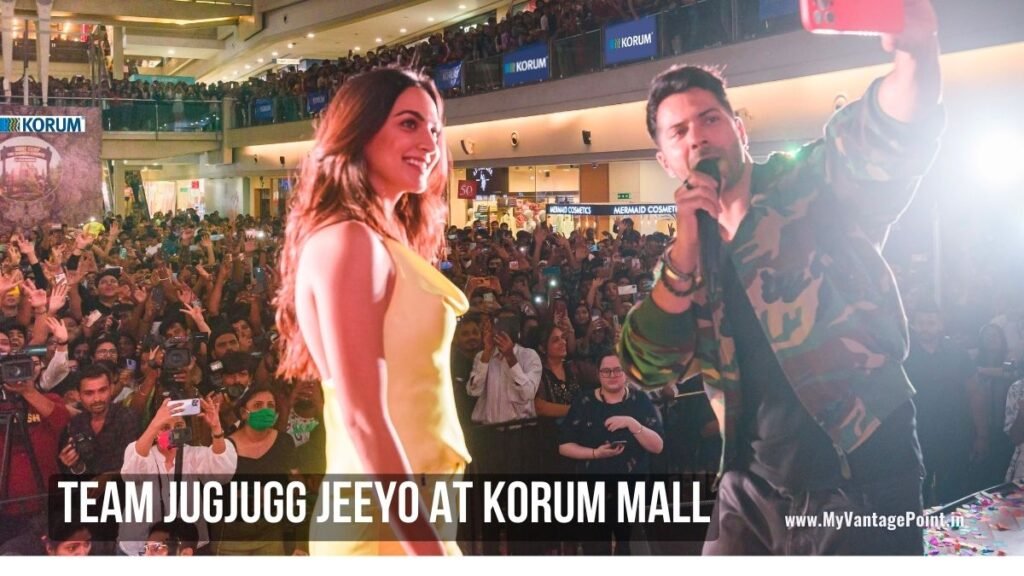 JugJugg Jeeyo is one of the most coveted and eagerly awaited movies of the season, it is a romantic dramedy that will present a different point of view about love in a humorous manner.
KORUM being the most loved destination in Thane, saw a good turnout to meet the young and talented actors Varun Dhawan and Kiara Advani.
The enthusiasm amongst the crowd was very infectious, which made the experience very engaging between the cast and the crowd. The excitement to watch the movie among the fans was evident.
Jugjugg Jeeyo is produced by Viaxom18 Studios and Hiroo Yash Johar, Karan Johar, Apoorva Mehta under Dharma Productions. The film is scheduled for theatrical release on 24 June 2022.
KORUM has hosted several events in the past, the mall recently concluded its Bootcamp event for kids and has started its End of Season Sale campaign. The mall is slated to organize many events such as the Chess and Cricket tournament this month, and Blood donation and Yoga in the coming weeks.