Drip Project, the innovative Indian-based jewellery brand that has been making waves in the industry, is proud to announce the addition of renowned celebrity photographer Rahul Jhangiani to their team. As an investor and creative advisor, Jhangiani brings his exceptional artistic vision and vast industry experience to further elevate the brand's offerings.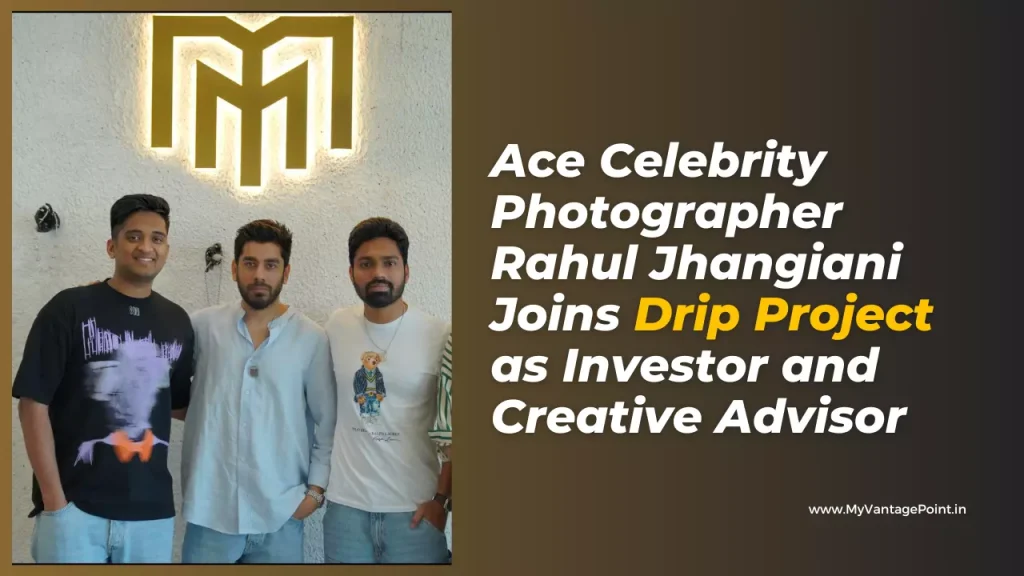 Founded by Harsh Maskara and Anil Shetty, Drip Project has quickly gained recognition for its unique approach to jewellery design, drawing inspiration from multiple cultures to create luxurious yet affordable pieces. The brand has already attracted the attention from celebrities like Ranveer Singh, Kiara Advani, Shubhmam Gill, Tara Sutharia, Vicky Kaushal, King, Nora Fatehi, Honey Singh, and Divine amongst many others who have embraced and adorned themselves with Drip Project's exquisite products.
Drip Project
With Rahul Jhangiani onboard, Drip Project is set to unlock new horizons in the world of jewellery. His keen eye for aesthetics and deep understanding of the industry will contribute to the brand's mission of delivering captivating collaborations, expert styling tips, and exclusive offers that will truly level up your jewellery game.
Sharing his excitement, Rahul says,
"I'm thrilled to announce my recent collaboration with the trailblazing men's jewellery brand drip project, as their investor and creative advisor. Joining forces with India's top men's jewellery brand alongside young individuals feels like an absolute game-changer. With Drip Project, we're not just making a fashion statement; we're redefining what it means to express our unique style, confidence, and individuality".
He further adds, "From classic to contemporary, Drip Project offers a remarkable collection of meticulously crafted pieces that seamlessly blend sophistication and edginess. As an investor and creative advisor, I am beyond excited to contribute to their vision of creating a revolutionary jewellery experience for men".
Jhangiani's artistic prowess has made him a sought-after name in the celebrity photography circuit, capturing the essence of prominent personalities with his distinct style.