The status of Independent music makers in this country has always been negligent and will stay the same as long as we have this decadent style of playback music from the mid 60's, copied from Hollywood in Bollywood. Everything that Bollywood does is a wash, rinse & repeat of Hollywood. The French don't call their cinema Frenchwood or the Chinese don't call it Chinawood, but interestingly we have a Kollywood, Tollywood & also a Mollywood!
All musicians have musical heroes, who they idolize as they grow up. You practice, rehearse & enact their music to learn their different styles – Eventually imbibing their teachings & developing your own versions of it. So, when a Bruno Mars is influenced by a Michael Jackson, who in turn was influenced by the Bee Gees, one can clearly see a musical lineage being developed as the decades go by. Likewise in India, any top contender in any singing reality shows, would sound like a Sonu Nigam, who sounds like a Mohammed Rafi, (at least in the initial days!).
When talking about the west, artists write their own songs and get them produced by the best, to have a content identity of their own & retain it for life. They are largely the name and the face of that song. Whereas here a singer is known by the film or the hero who he/she done playback for and would invariably have a lack of complete ownership of their songs, because of the bolly-edge to it.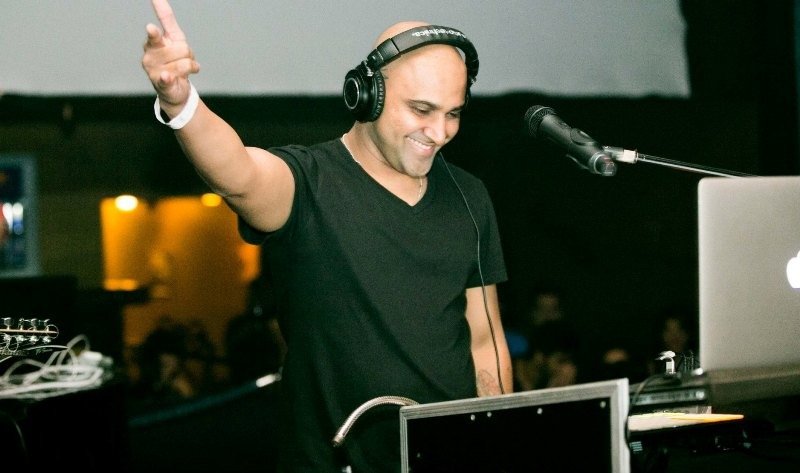 60 years of mass conditioning by this omni-present devil called Bollywood has made sure that the entire country has only heard music, which is tied to a script or the narrative of a film – Hence conditioning that if your song is not part of Bollywood, then it is not good enough! There was a golden period in our country during the 90's where Independent artists like Alisha Chinai, Shaan, Euphoria, Silk Route, A Band Of Boys to name a few, became the cream of Indi-pop belting out songs, which were an integral part of their own self expression. During that era, they made their own mark with only meritorious rotations of their songs on TV or Radio channels, who lapped up these as they did not have any content to go with.
Music labels who were previously happy with the devotional, classical & film segment based genres, perceived the rise of the Pop stars as threats, as the gigs & concerts where the big bucks are, would have an incremental fan base to the singer /artist /band slamming their songs, compared to a lame film actor dancing & lip syncing at an award ceremony. So, Bollywood decided that if they can't join them, to ruin them – they took the best of Indipop and converted them to Bollywood. Sonu Nigam, K.K., Mohit Chauhan, Adnan Sami ( who in my opinion bastardised the process by putting film stars in his music videos) crossbred the sounds of Bollywood-Pop & were responsible for the tectonic shift in the consumption of music from Indipop to only Bollywood. Even my alma mater, A Band Of Boys did a film based on their lives, succumbing to pittance money given for composing the music for that film by Eros music under the garb of next level. Bollywood brought in the mega-bucks to these artists & their films, fame & budgets got every aspirational virtuosic singer with exceptional pipes to believe that going the Kishore Kumar / Lata Mangeshkar / Asha Bhosle / Mohammed Rafi is the only route.
Music labels, like T-series & Tips got extremely rich & exploited the non-existent copyright laws in India, stole all the royalties from singers, lyricists, music directors by making them sign away their rights in the hope of making them overnight stars. Not just this, but Bollywood has also managed to severely hijack national airtime by buying ad slots on prime time television, music & entertainment channels in bulk for ramming it with 30 sec promos of garbage music that were & are only promotional vehicles of driving an audience to the theatre, to see the movie with a shelf life of not more than a week.
In such an environment, where budding singers or musicians are consuming only a certain kind of music which rarely has soul, the unique identity is the real missing factor. This is the reason why such independent & talented artists get overshadowed by Bollywood, as it is merely about self expression, whereas Bollywood music comes with its names, budgets & airplay –  bulldozing the independent artist out of hearing range, & promoting titillating material that demands the nature & content of the song to be wrapped around an unnecessary, ill placed song & dance routine in the film.
As for the likes of Honey Singh or Badshah, who in my opinion are yesterday's Baba Sehgal, are somewhat responsible for the sexist nature of the songs, that the country's idiotic rappers have mass produced. Their music videos are suggestive, have eggy lyrics, and are solely responsible for the eve-teasing, perverse disrespectful attitude towards women, feeding a vulnerable generation's mind with sexist rape mentality. They too saw that holding out independently is not enough and made the irreversible shift to Bollywood. Mika Singh is a classic eg. of it & now only has Bollywood screaming very cheaply around him, unlike his older brother Daler Mehndi who touched Bollywood on his own terms, but is now living in denial. A guy who did not succumb to the shift and has class in his music reeking out of every pore is Rabbi Shergill.
There is a huge wave of Indie musicians & EDM artists, vibing solely on the niche festival circuit and are slowly gaining popularity amongst the educated youth, who are fed up with Bollywood. They mirror the same taste that we had at one point of time & a steady flow of Rock musicians, Organic-Electronic bands, Live Electronica button pushers, DJ's , Dub artists, Singer-songwriters who thrive on the internet & hate Bollywood can be seen! This right now is nascent and needs to grow rapidly. Nucleya, Bandish Projekt, Raghu Dixit, Indian Ocean to name a few are the torch bearers of this batch. But, if I have heard correctly it is only a matter of time where an Anurag Kashyap calls a Nucleya for a track and then bastardises the process like before.
Like in Hollywood till such a time that Bollywood solicits artists with a unique identity & sound of their own to only provide an OST in the true sense, with no lip sync; only then will the playing field be levelled & the scope for Independent musicians in the country, improve. And no, as part of the music industry, I do not feel that Bollywood is the sole option for Independent music makers to rely on. A great example of the ever growing, thriving community is Hungama's, ArtistAloud where we even celebrate a yearly reward & recognition program called AAMA, (Artist Aloud Music Awards) & they are so far the untouched ones compared to all the other music awards, who are shamelessly & solely only about Bollywood!