As monsoon rains start to pour across the city, innovative start-up KwikFix Auto, a pioneering automotive aggregator, announces a game-changing collaboration with Cashfree. This partnership is set to offer flexible EMI options for its customers, making it easier than ever to purchase essential car parts such as tyres, batteries, and accessories. The move aims to reduce the tendency of vehicle owners to delay these essential purchases due to monthly budget constraints, thereby enhancing road safety during this critical weather condition.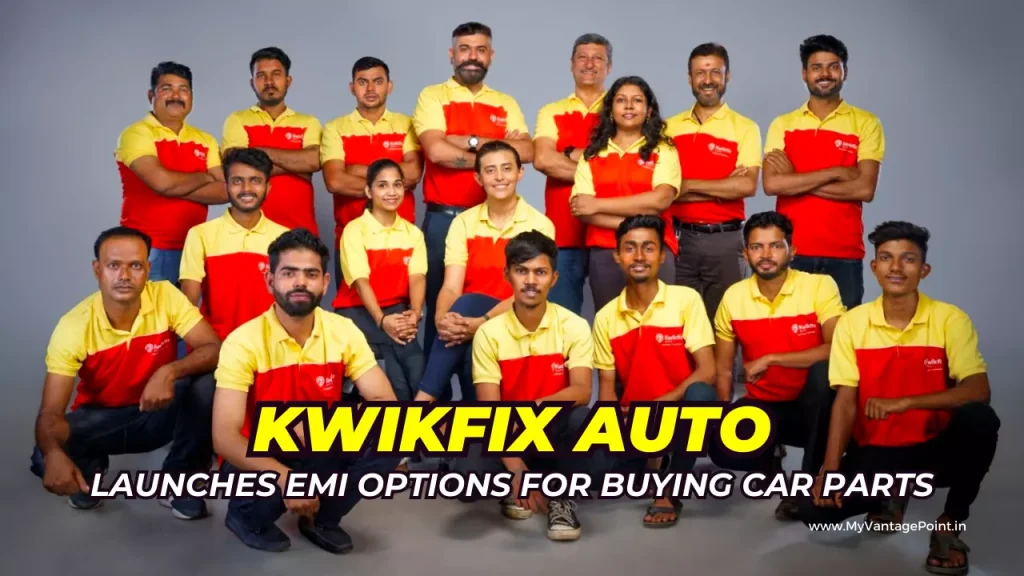 This initiative reaffirms KwikFix Auto's commitment to revolutionizing the automotive repair market in India by introducing user-friendly tech-driven solutions. It also underscores the company's dedication to vehicle safety and its vision to offer comprehensive, easily accessible automotive solutions.
"We understand that, due to financial considerations, many customers might delay the purchase of crucial auto parts every month, potentially compromising their safety," said Mr. Ravi Chandarana, co-founder of KwikFix Auto. "By collaborating with Cashfree to provide EMI options, we not only alleviate this financial burden but also strongly underline our commitment to road safety, particularly in the challenging monsoon season when the condition of tyres and other parts can be critical."
Key benefits of availing KwikFix Auto's EMI options through Cashfree include:
Improved Safety: With EMI options, customers won't need to postpone replacing worn-out parts, ensuring safer vehicles on the road during all weather conditions.
Financial Flexibility: EMI plans cater to a wide range of budgets, giving customers the freedom to choose the plan that suits them best.
Comprehensive Services: Beyond purchases, KwikFix Auto also offers a range of car care services, which can be conveniently scheduled and managed via their digital platforms.
Swift Support: KwikFix Auto's commitment to swift service continues, with the company providing emergency assistance at the desired location within 90 minutes.
KwikFix Auto is dedicated to transforming the car repair industry by leveraging technology to offer seamless and intuitive automotive experiences. This strategic partnership with Cashfree is a significant step in enhancing the customer experience, further organising the auto repair market in India, and prioritising the safety of every road user.